Anybody know this yellow rose?
sarrahanne
November 9, 2005
Hello,
I just bought a house and 'inherited' six rather neglected roses. They are growing in full sun, but I don't think they have been fed or pruned for quite some time. Some of them have spotting and discoloration as well. I am not sure if they can all be saved, but there are a couple that seem okay. My favorite is this yellow rose. It is rather large and seems to bloom singly (not in clusters.) I counted 25 petals and it has hooked thorns. Although the foliage is a dark glossy green, new sprouts are lighter and edged in red. It does have a light fragrance. At first I thought it was a little spicy, but every time I smell it, it's different... fruity now. I have additional pictures of at the link below.
I would really appreciate any help given!
Thanks!
-sarah
Image link: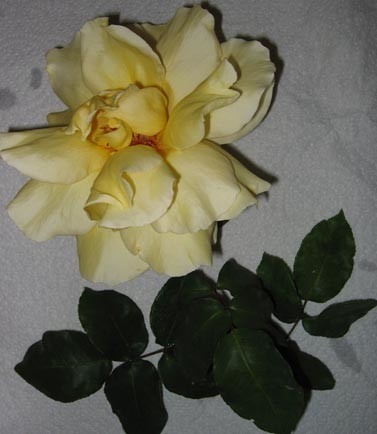 Here is a link that might be useful: More Pictures