Spring Prettiness :) And a Confession!
lovemysheltie
(5/6 Chicago)
May 11, 2011
So... I don't have many rose pictures to share, it's way too early for that here in Chicago but I am so thrilled with my garden right now :) I have some Spring prettiness to share!
Redbud I had planted last Spring in front yard. It is only 5 feet tall.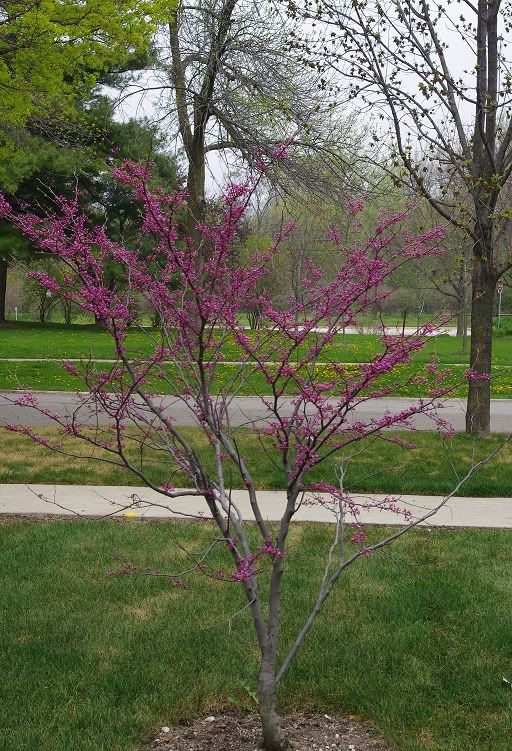 My shade bed with arbor swing. I used to hate this shade area and crib about my inability to plant roses until I got it into my thick head that a shade bed can look super woodland-like and is a blessed relief on sultry, humid summer afternoons ;) Yet to bloom in this area:
Lots of columbines, 5 Lilium Superbum Alba, 1 Lily Conca d'Or, 2 Irises Ebb Tide.
Roses Lyda Rose, Reine de Violettes, Wind Chimes (all shade tolerant). Also, Cl Clotilde Soupert and Louise Odier on arbor (they get more sun) and HTs Oklahoma, Chrysler Imperial. These two are obviously not shade tolerant roses but they were experiments. I got them as grafted, potted at end of season sale for 5 bucks each so I thought why not??? They bloomed last summer btw. I do not expect them to perform as they would in full sun obviously.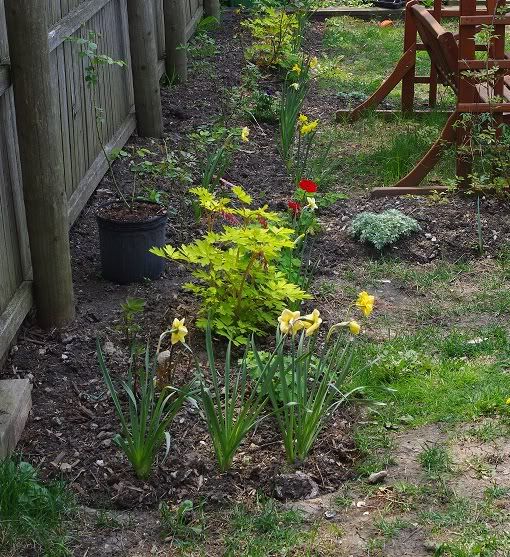 Same area last Summer (July)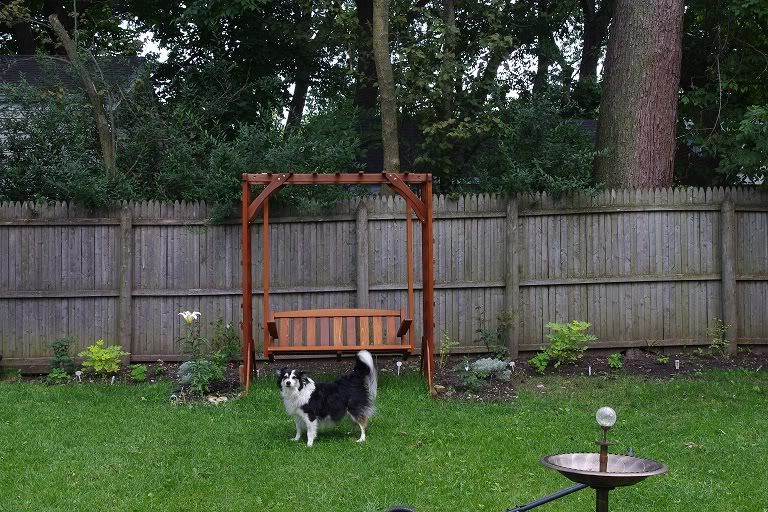 (Oklahoma and columbine, bleeding heart last August in shade bed.)
Daffodils planted last Fall
Anemone planted last week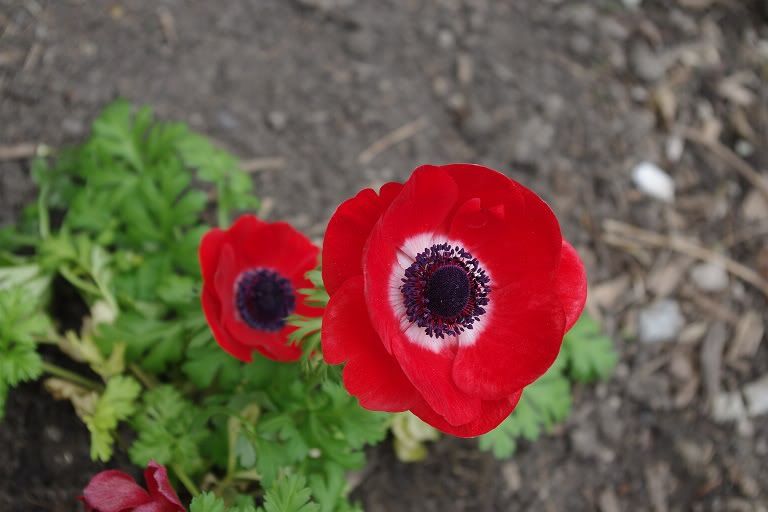 'Gold Heart' Bleeding Heart planted last Spring- OMG I love this! It's so jewel-toned and you can see it a mile away :D Best perennial purchase!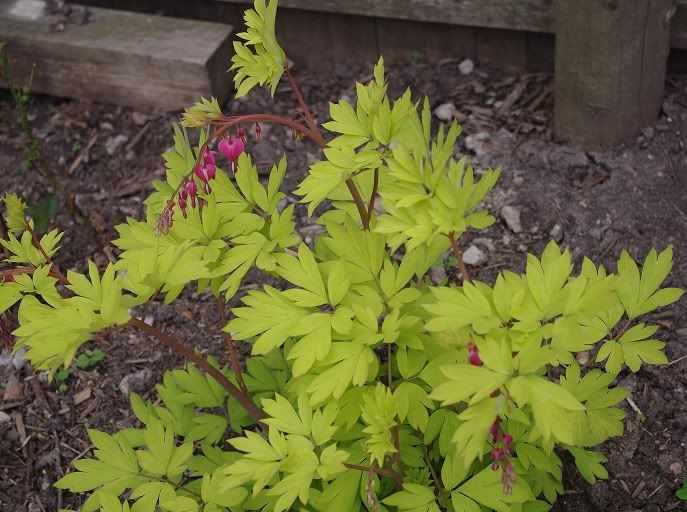 Don't you just love the wee little hearts?
Forget-me-nots bought last Spring for fifty cents at plant sale :) plus Lamb's Ears planted last summer.
Parallel full sun bed. Here comes the confession. When I first started with roses, I read a book in which some famous rosarian said that roses look best when they aren't the main thing... and I'd thought to myself, what utter rubbish! :D I can now see the difference between my coveted full sun bed with mostly roses, a row of (fading, so please excuse them) hyacinths and dianthus. It totally lacks the punch of my shade bed! Haha, so I admit I was wrong and I do think roses look nicer when they aren't the only show!
And lastly, the only blooming rose in my yard, a potted grafted Chicago Peace I bought for $15 that has been blooming constantly for 2 weeks, braving torrential Spring rains and 70 degree temperature without batting an eyelid :D Guess it's a true Chicagoan huh, a trooper that laughs at bad weather ;-)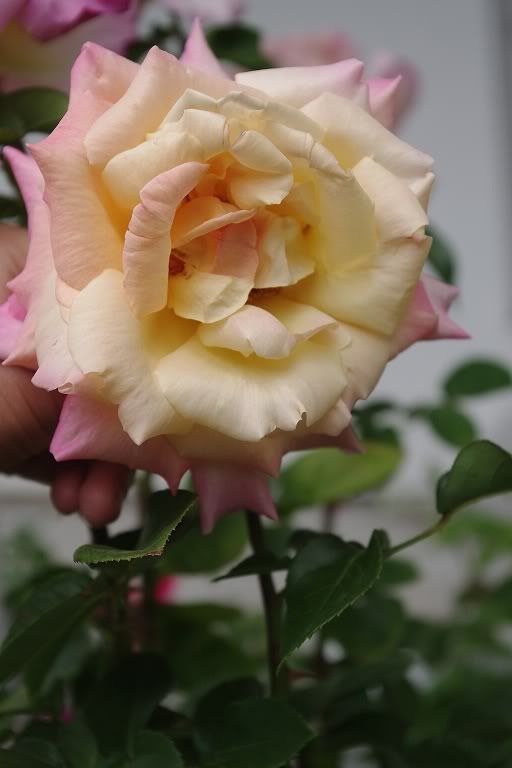 That's it for now. I hope you liked my non-rose Spring garden :)