My North Fence Wind Tunnel
b2alicia
(zone 5 Westminster)
August 16, 2010
This is how the north fence looks in the summer.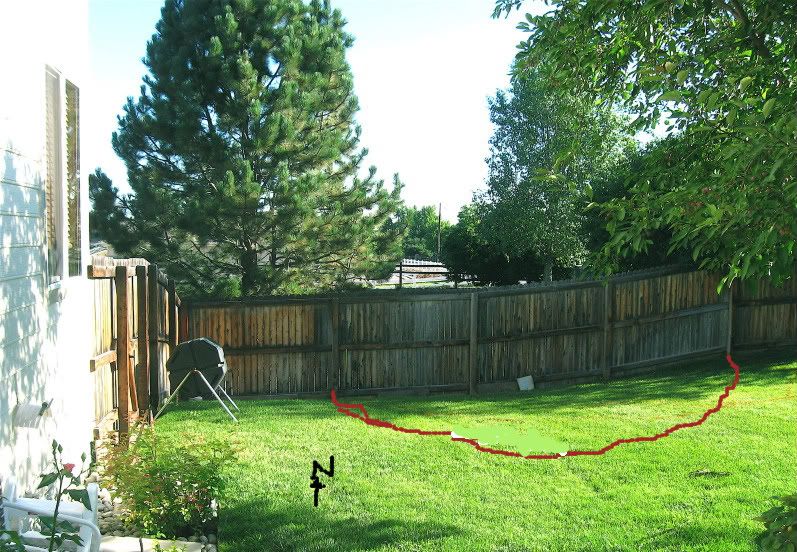 And THIS is how it looks in the winter!
So I wanted to do something like this:
And here is a closer 'before and after".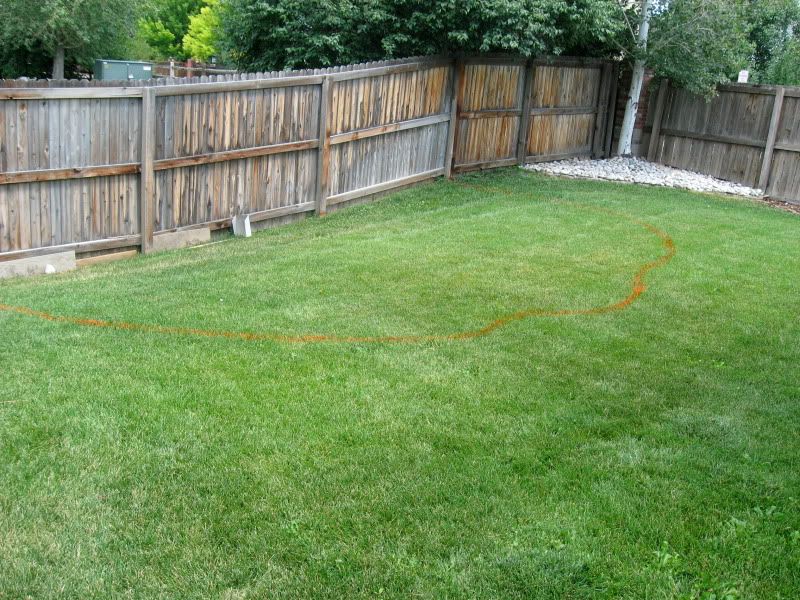 And here it is today!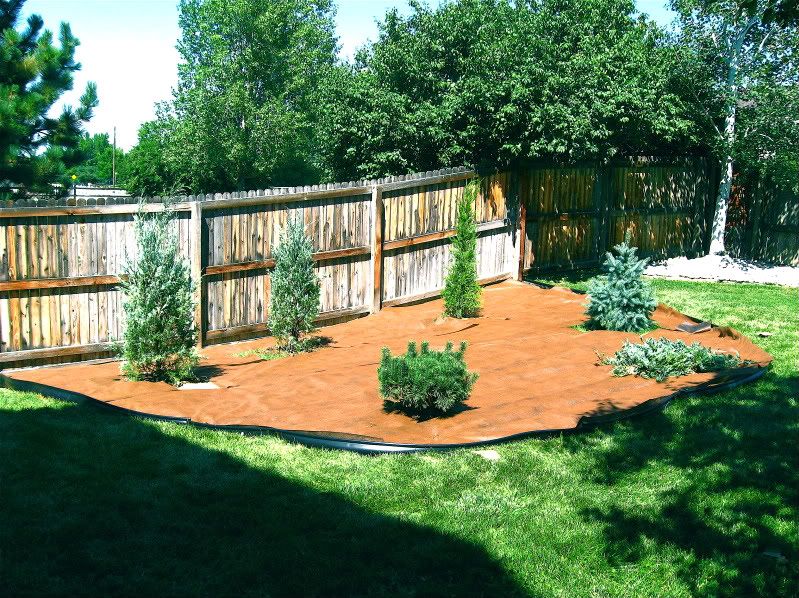 Clockwise from the left rear:
- 2 Wichita Blue Junipers
- Hetzi Column Juniper
- Blue Spruce
- Blue Chip Juniper (it has really soft needles)
- Mugo Pine
They are all trees that like full sun, and they get that south exposure all year.
I put big sheets of cardboard under the weed barrier .. (.I heard that helps kill the grass over time? ) And the nursery guy who planted the trees will be back this week with the mulch.
What do you think would look nice with them?