new: *obf* february ~ let me call you sweetpea~
hazelnutbunny
(7A)
January 24, 2012
Welcome to the February swap! This month we are going to start some romance in our gardens!
February is a great month to trim those roses, transplant some bushes or trees, start planning a new garden space ...and for us late bloomers, maybe winter sow some seeds.
So this month, we will be keeping it simple yet again, but also adding a little more fun.
You'll be sending your partner a GARDENER'S VALENTINE. Included in your package should be:
A- a valentine (handmade or storebought, up to you!)
B- a valentine treat (chocolate is always good, but you can also send gardening treats like gloves, plant tags, etc!)
C- some bulbs or seeds with a Valentine's theme. These can either be pink, red or white colored....OR...have names that imply romance (love-in-a-mist, bleeding heart, etc..)color>
Your package should fit inside a flat rate bubble envie or a small flat rate box. Keep it simple, but thoughtful! :)
Signups will be until FEBRUARY 2.color>
I will assign partners on FEBRUARY 3.color>
You'll have until FEBRUARY 18color> to mail your packages out.
Let's have fun with this & be creative! As long you can send any amount of seeds, bulbs or treats as long as it FITS INSIDE THE SMALL FLAT RATE BOX/ENVIE. :) Remember to use those DC's!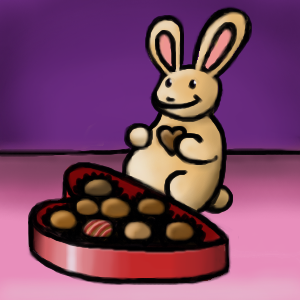 *OBF is a year-round trade group. You must be a member to participate. If you're interested in becoming a member, please contact the hostess of the current swap, and she'll get you the info you need. Thanks!*color>