White marks on pepper leaves
saoodhashim
November 15, 2013
Some of the leaves (most of them the older ones) of the pepper plant are showing these white lines on it and I notice they are increasing with each passing day. What could this be?
The below link suggests that these are leaf miners. How to get rid of it?
Any help will be highly appreciated.
Regards
Saood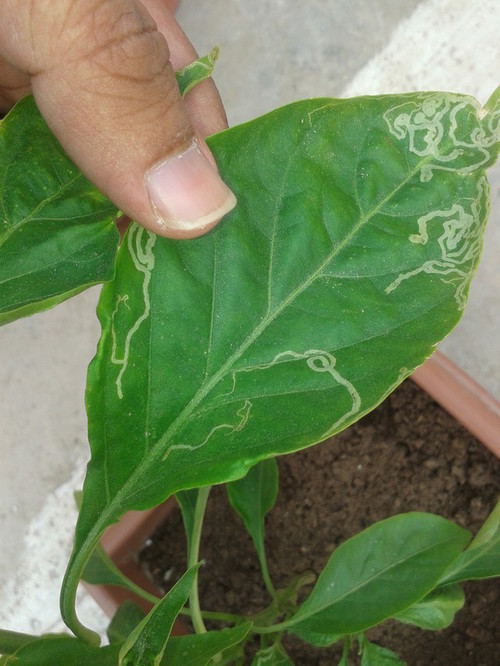 Here is a link that might be useful: Leaf miners