What do you have blooming right now? :)
b2alicia
(zone 5 Westminster)
August 7, 2011
I saw a topic like this on the Cottage Garden forum, and thought it was a great idea!
First, I'm showing skybird's hollyhock.
I got a small cutting last September at the fall swap, and look at it now!
Thank you so much, skybird. I love it!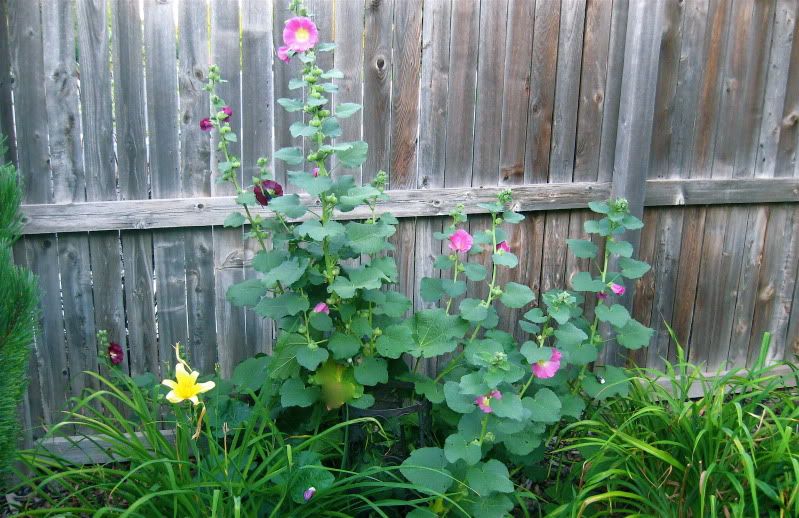 Next are some lilies!
I went to a class in Philadelphia during March, and while I was there, I happened to catch their big annual flower show, and bought some bulbs while I was there.
-some Stargazer lily bulbs
-some Acapulco lily bulbs
The bright pink are the Acapulco, and pink and white ones are the Stargazer.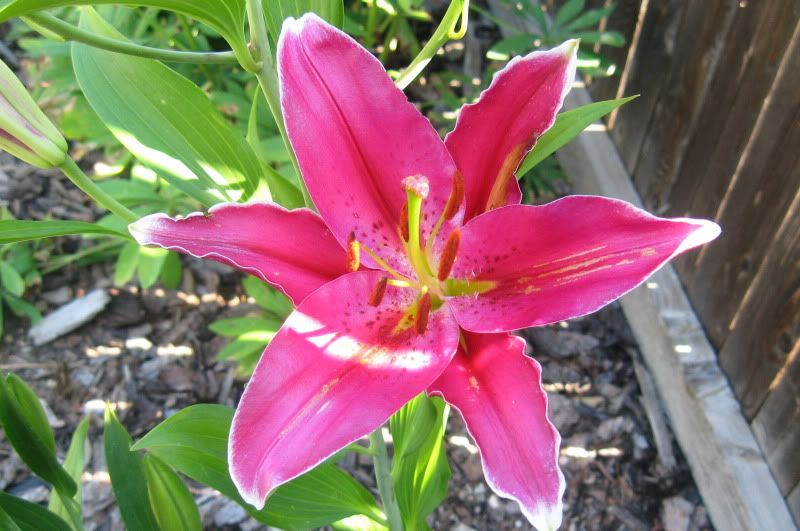 I put two of the Mirabilis bulbs in pots, but they didn't really do very well. Did the two that I brought to the swap survive? I apologize if they didn't!
And here are my caladiums, mixed in with some impatiens. :)
Hope those at the swap turned out well.
What do you have blooming now?
I can't believe it's August already!