Liquid Death
Edymnion
(7a)
November 1, 2011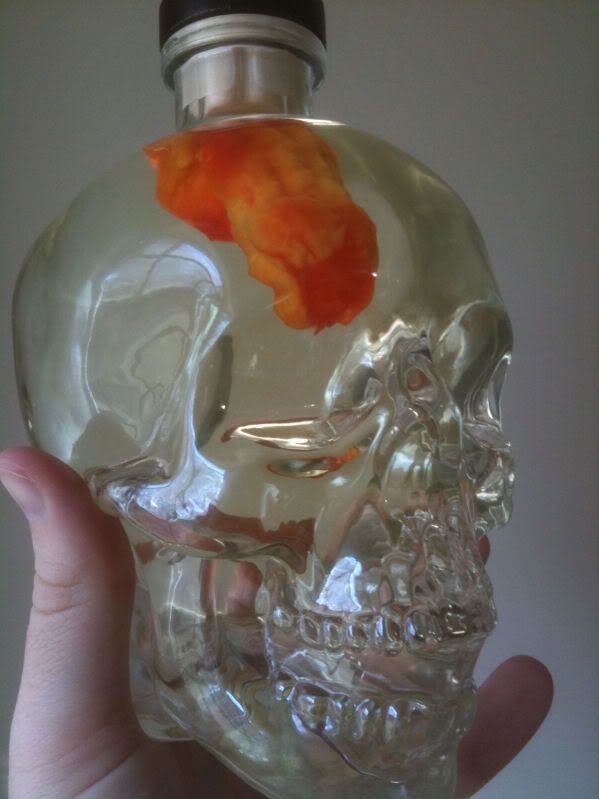 Its about half way done. Thats 80 proof vodka with a bhut jolokia infusing into it. As you can see, the pepper is blanching nicely, and the vodka itself is turning yellow.
I started it at night, next morning I opened it up to fix something and the smell of the heat jumped up and smacked me in the face, I'm actually afraid to open it now, and its not even done yet.
Its going to be incredibly lethal once that pepper has gone totally white!