Some Sunday Roses and a lily.
newyorkrita
(z6b/7a LI NY)
June 13, 2010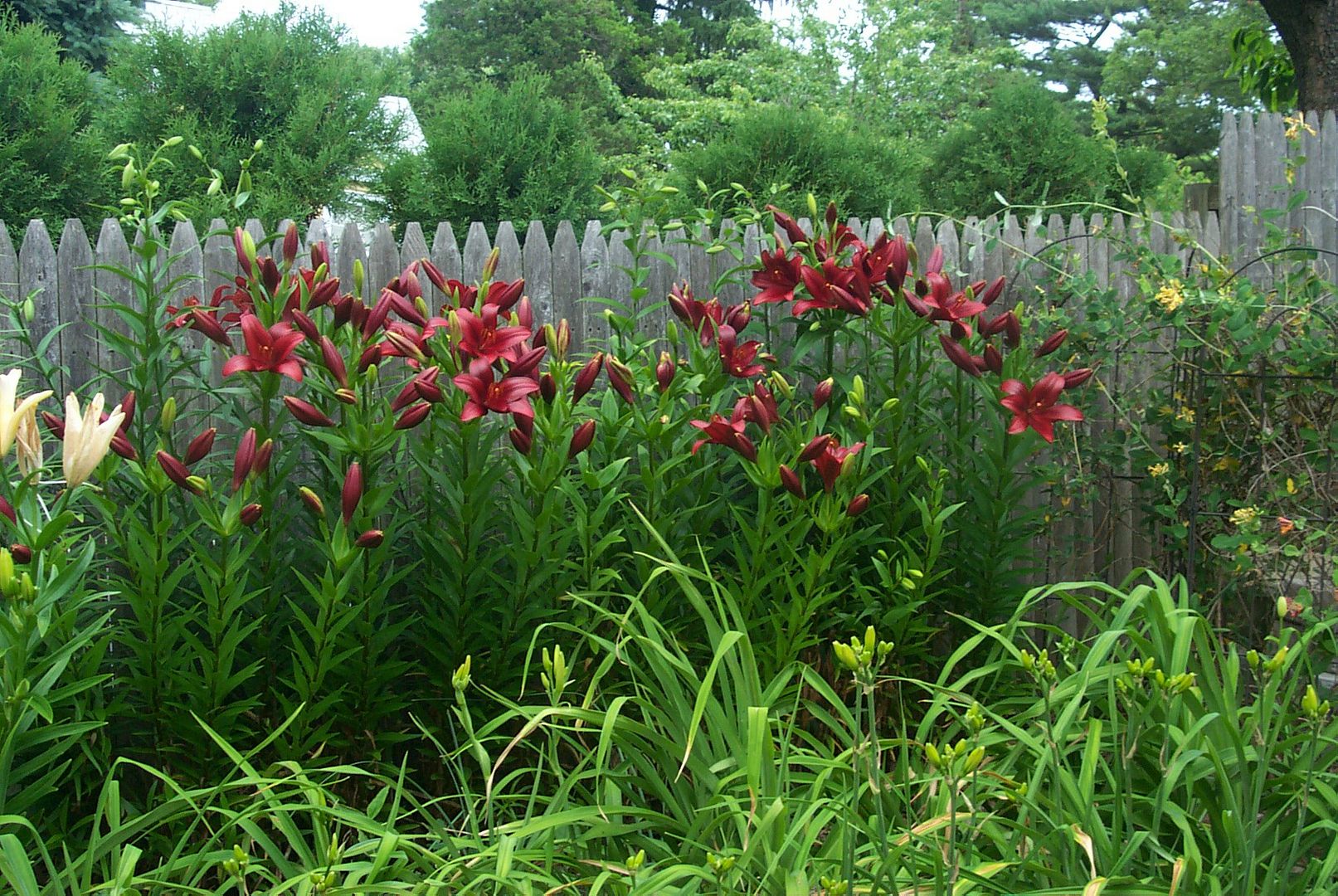 Lilies, lilies and more lilies. These are my RED ALERT AT hybrid lilies opening to put on the spring show.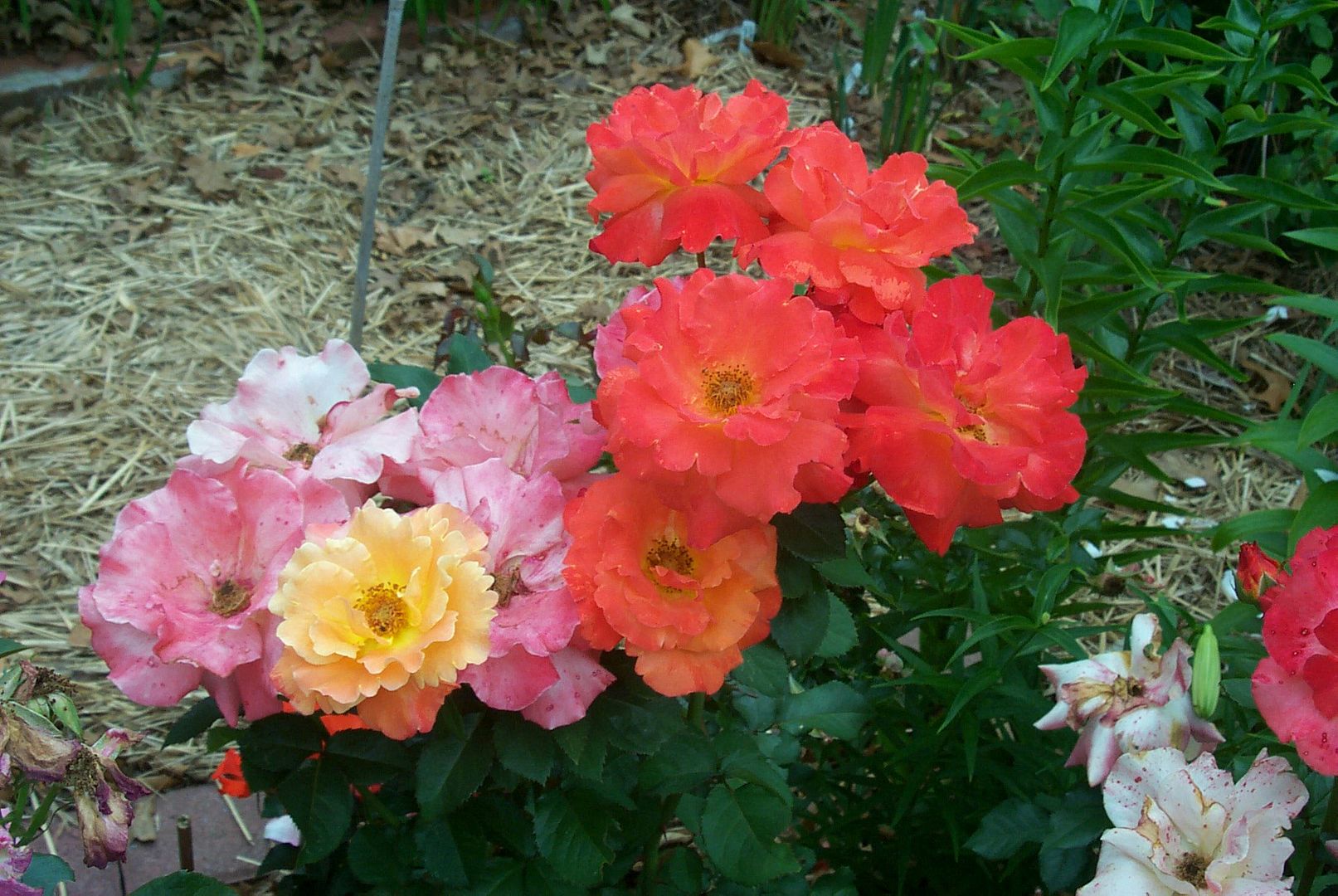 A batch of roses blooming.
And some pink ones.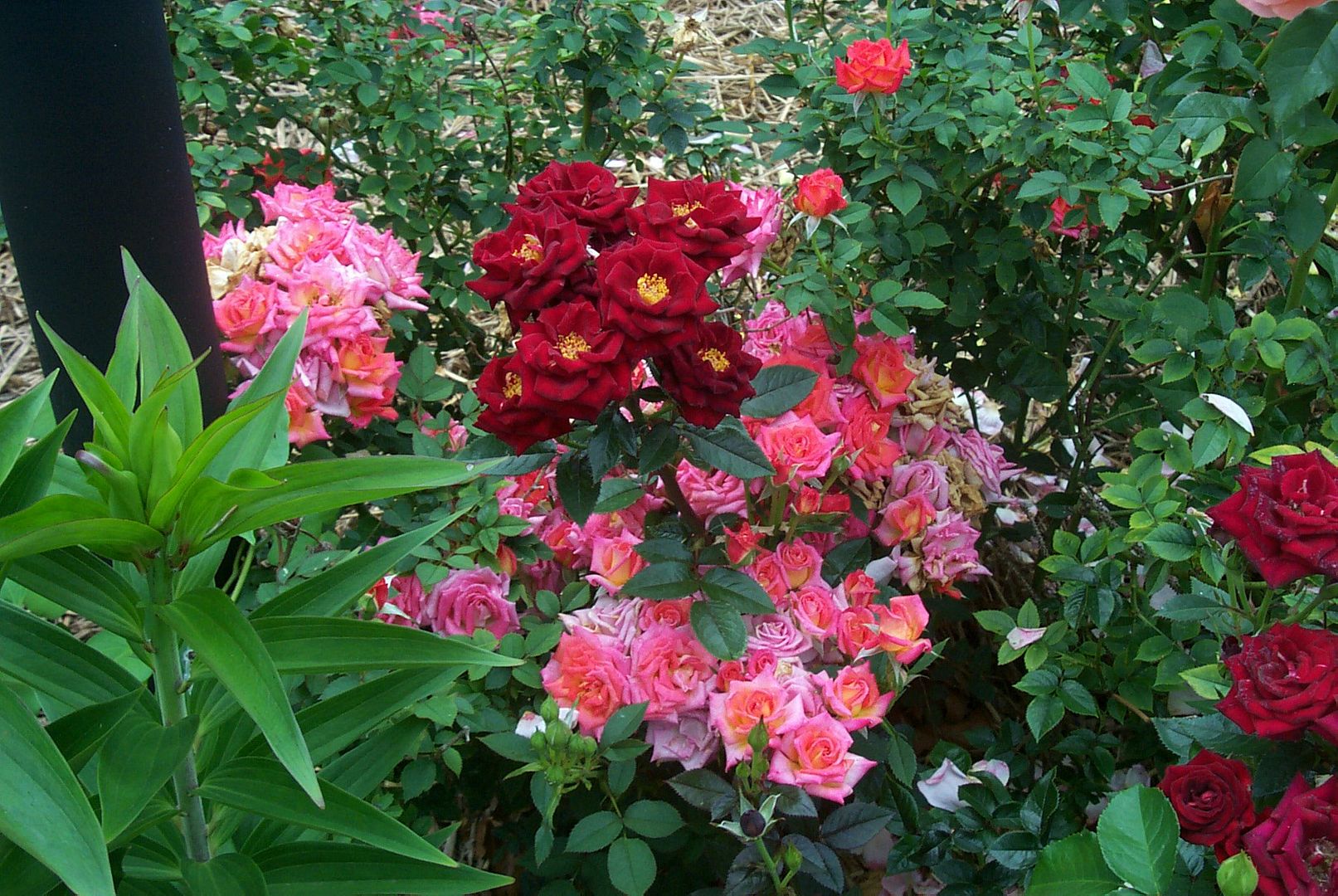 A cluster of mini roses.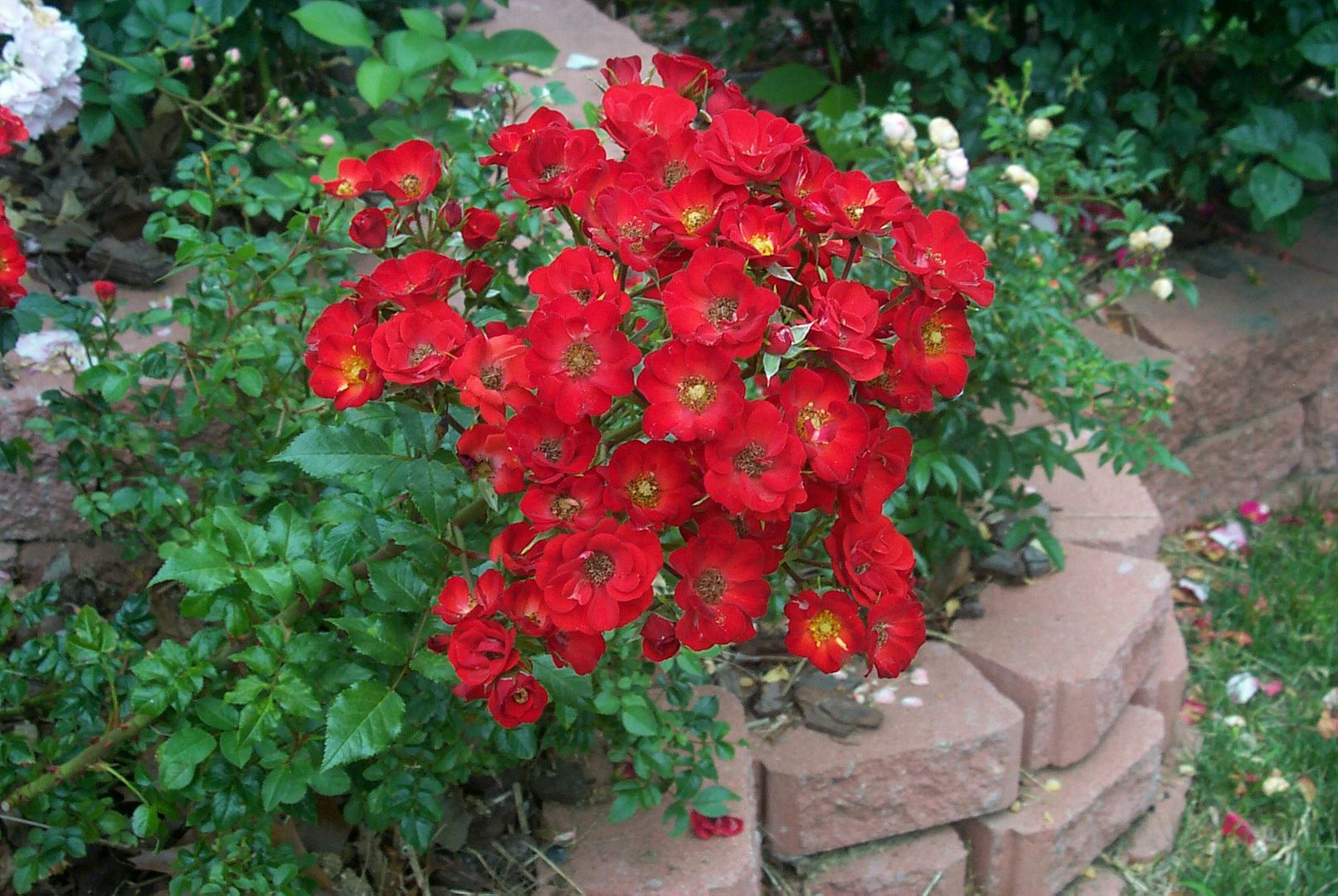 WING DING in one of the front yard half round rose planters.