Sure they're homely, but . . .
digit
(ID/WA)
October 20, 2007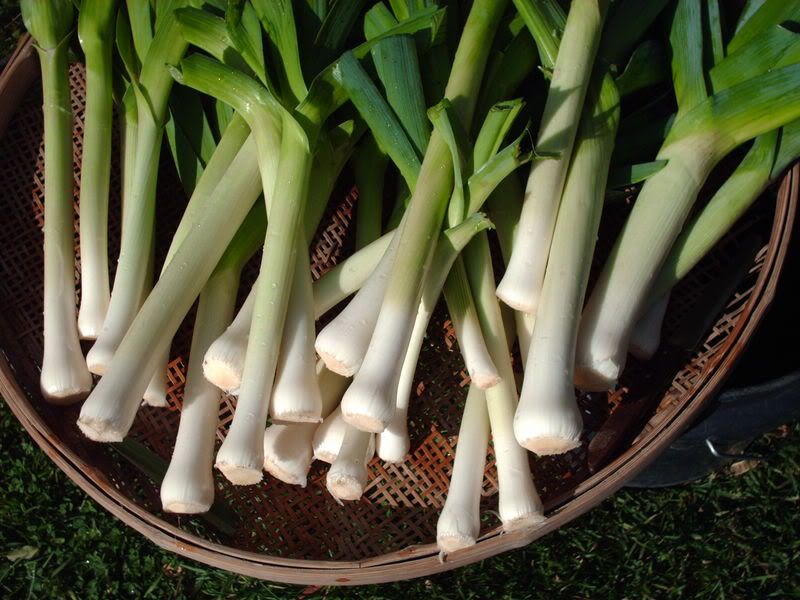 . . . leeks with spuds make really good potato soup!
These are fairly small. Last year was the first for me to try leeks. I'd always assumed that they were more suitable for coastal climates and wouldn't do well in the interior. Last year, some were nearly the size of baseball bats!
I grew 2 varieties that time - one with a Russian name I can no longer find and Lancelot. Lancelot is commonly available and it did very well. This year, I forgot to order seed and was left with what the garden center had - American Flag. I'm not going to be fooled by being patriotic. Lancelot did much better in 2006.
Large or small, they are well worth growing.
digitS'