The Final Harvest '08 (Lots of pics!)
highalttransplant
(z 5 Western CO)
October 10, 2008
Yesterday, I harvested the last of the sweet basil and made another batch of pesto, this time with sunflower seeds.
Today, I tackled the pepper and tomato plants. It took close to 3 hours to pull them all up and harvest everything! Now I've just got to figure out what to do with it all. I would can some tomato sauce, but I'm all out of jars, and so are the stores around here. Maybe I'll freeze it instead.
All of this was picked today!
Plus this. The basket of peppers is in both pics. See my two lonely canteloupes? They are probably not ripe enough to eat, but I picked them anyway.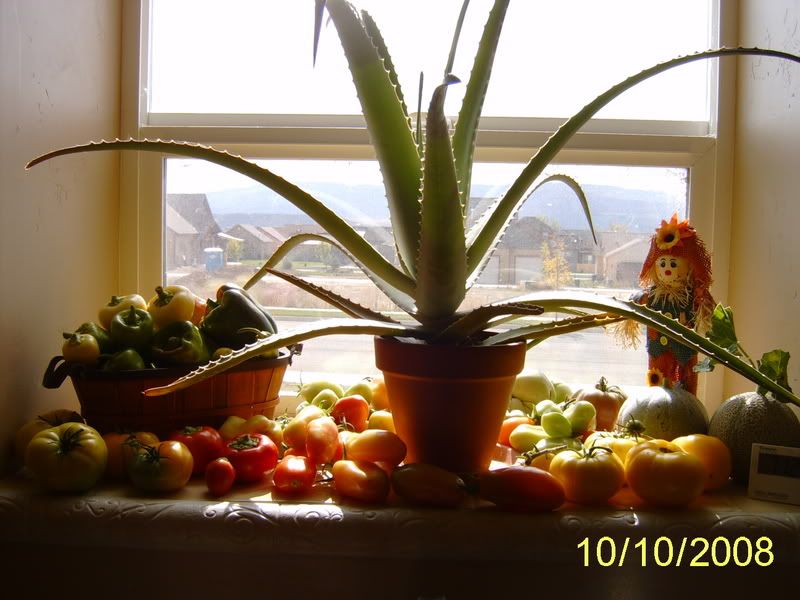 Plus these!
Plus all of these!!!
Plus, before I went out of town last week, I threw a gallon bag of tomatoes, and a gallon bag of peppers in the deep freeze, since I didn't want them to go bad, but didn't have time to do anything with them. Any suggestions on how to use them now that they are frozen whole?
I had a little helper today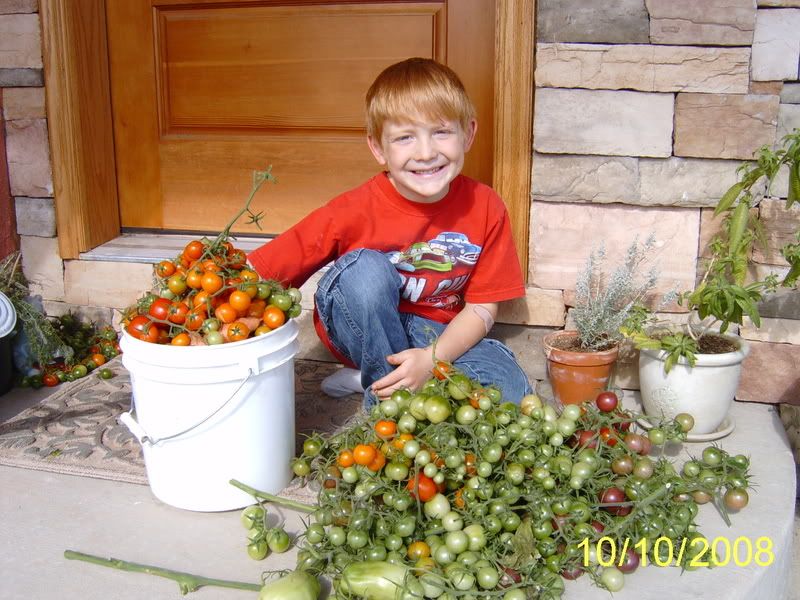 He even had his own personal tomato stash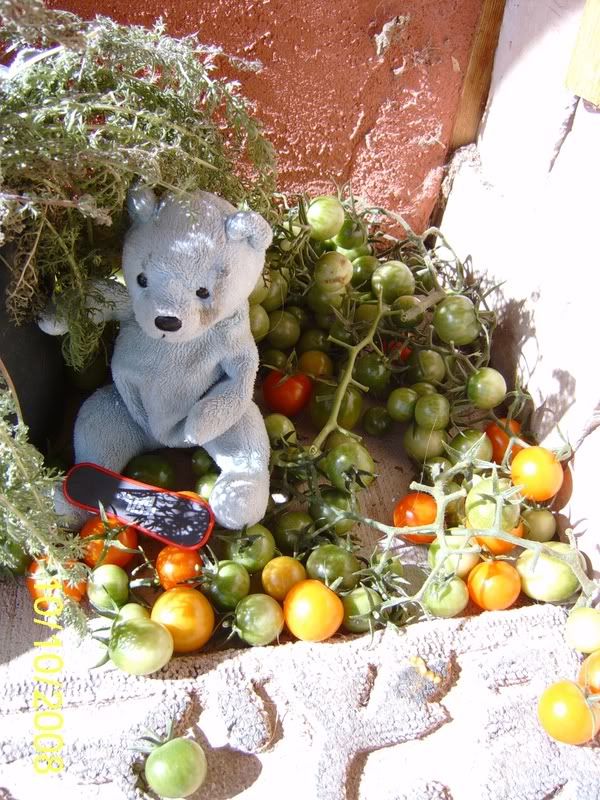 ...and a couple shots of what's still blooming in my garden:
The mums are just now getting going, and I'm thinking about throwing a row cover over them for the weekend.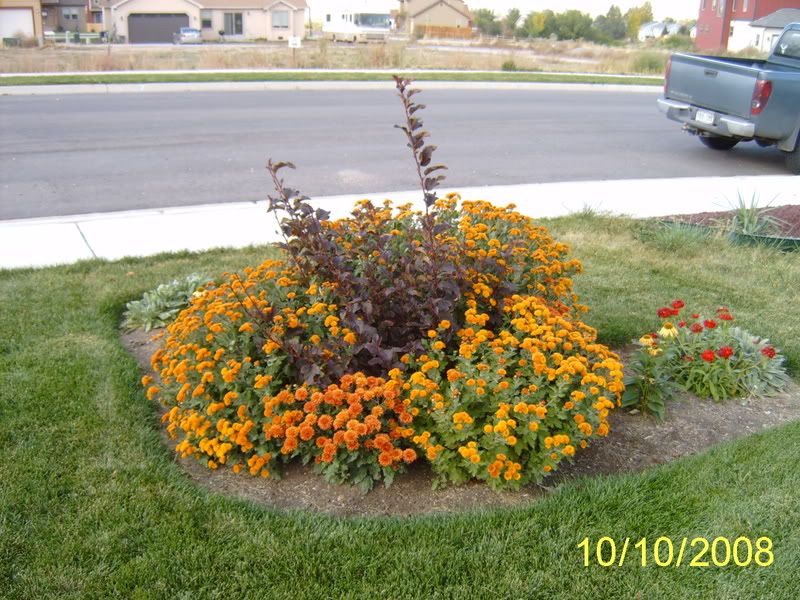 Gaillardia 'Oranges & Lemons' has been blooming since the first week of June. Over 16 weeks of non-stop blooms!!!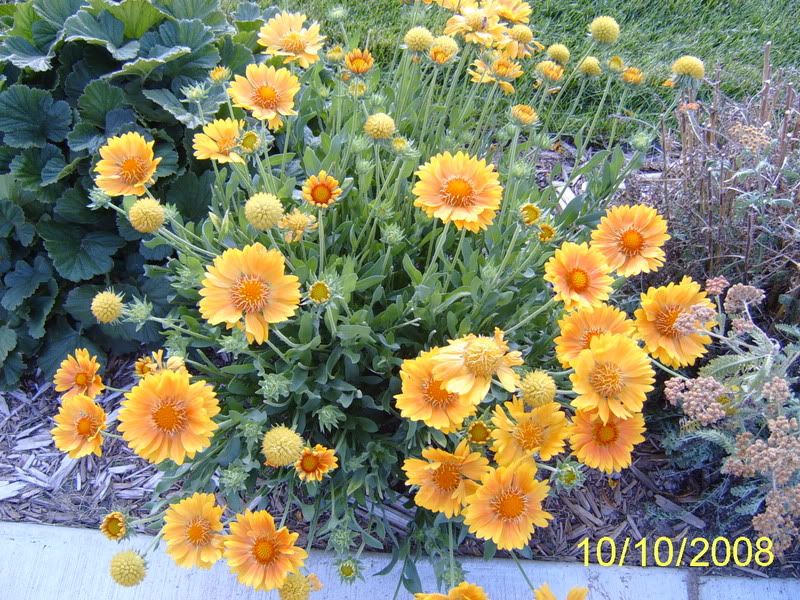 Happy harvesting to all!
Bonnie