Pictures of Bump & Stella
dan_the_mailman
January 15, 2009
Okay, I've been asked to post pictures of Bump and Stella, so here are a few. I didn't want to hijack another thread with a ton of pictures, hence the new thread. I hope you all enjoy them...!!!
First of all, a recent picture of Bump. He loves getting his picture taken...
is always wanting his belly rubbed...
likes to help with the laundry...
but doesn't care to be dressed up for Christmas...
Oh, I almost forgot. He has his own place at the dinner table...
and a favorite table in the office...
Bump tried hiding from Stella that first night...
but it didn't quite work. Here are a few pictures of them getting used to one another...
And a few more of her trying to figure out how to use the computer...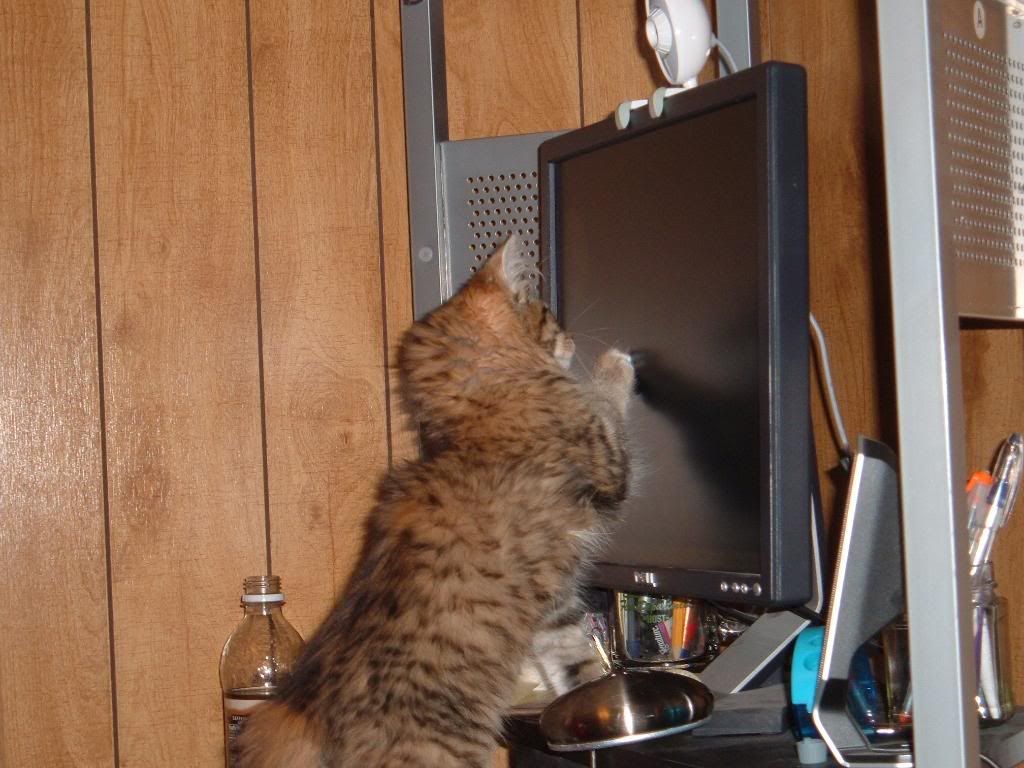 I can hardly believe that it's just been about 16 months since Bump first decided he liked using the computer...
And that, my dear friends, concludes the current pictures of my two kids... Bump & Stella.
There will be more pictures eventually.