totally awesome gardening gloves! Bear Wallow
serenasyh
(was 5/now Z 8-Kans)
June 23, 2010
This is a huge thanks to Kentstar once mentioning that she used Bear Wallow gloves! I googled the name and ordered them right away! Thanks to Kentstar, I have finally found an absolutely outstanding made-in-USA pair of gloves!
The gloves are so beautifully crafted and you can visually see and feel the difference these gloves have! Every seam, every stitch was perfection. The goatskin truly protects against the rose thorns and the entire gloves also saved my hands from the bruising and callousing from doing some really intense labor (shoveling over 240 lbs. of dirt per day) with several days' worth of this type of labor. The gloves are a lifesaver. Here is a photo of my gloves after my dirt shoveling episodes, lol!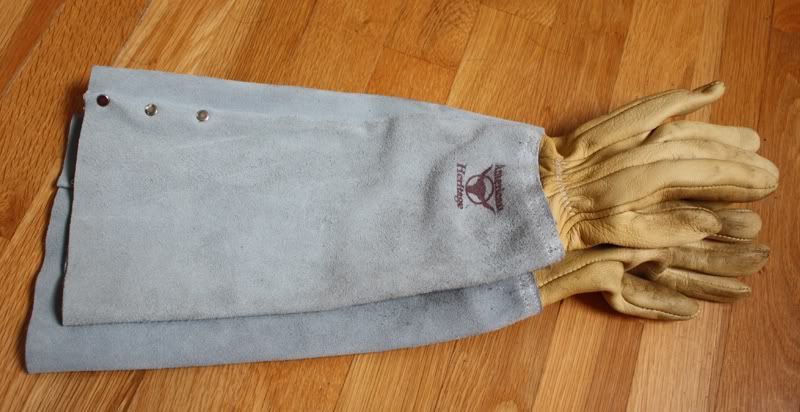 and here is another link from an online article that the Sacramento Bee produced when it gave its rave review for Bear Wallow gloves. The photo which shows the beauty of the gloves when you first receive it in the mail. This photo is EXACTLY AS BEAUTIFUL as this link shows. I was so impressed when I got my package!
what the gloves look like when you first get them
But for those with larger bones structures or who are between sizes you definitely have to order a size up. The gloves sized ranking are for thinner smaller-boned fingers I feel. Being very petite, the gloves were exactly the perfect fit, but I can see how many might need to order a size up...