From Where I Sit and Some Roses Part 1
boxofrox
(z8 PNW)
June 21, 2010
Like so many others from a lot of different locales, we are still going through the manks (cold/wet/slimy weather.) Every once in awhile we get a few brief weather windows and I go out to try and mitigate the damage and generally have my camera along just in case. There are 30 something places to sit in the garden and I've been playing around with trying to capture the views from different seats. Thus the From Where I Sit thread :-) Hope you enjoy and thanks for looking !
Ginger Sylabus
From my BBQ tractor seat to the pond perg and back........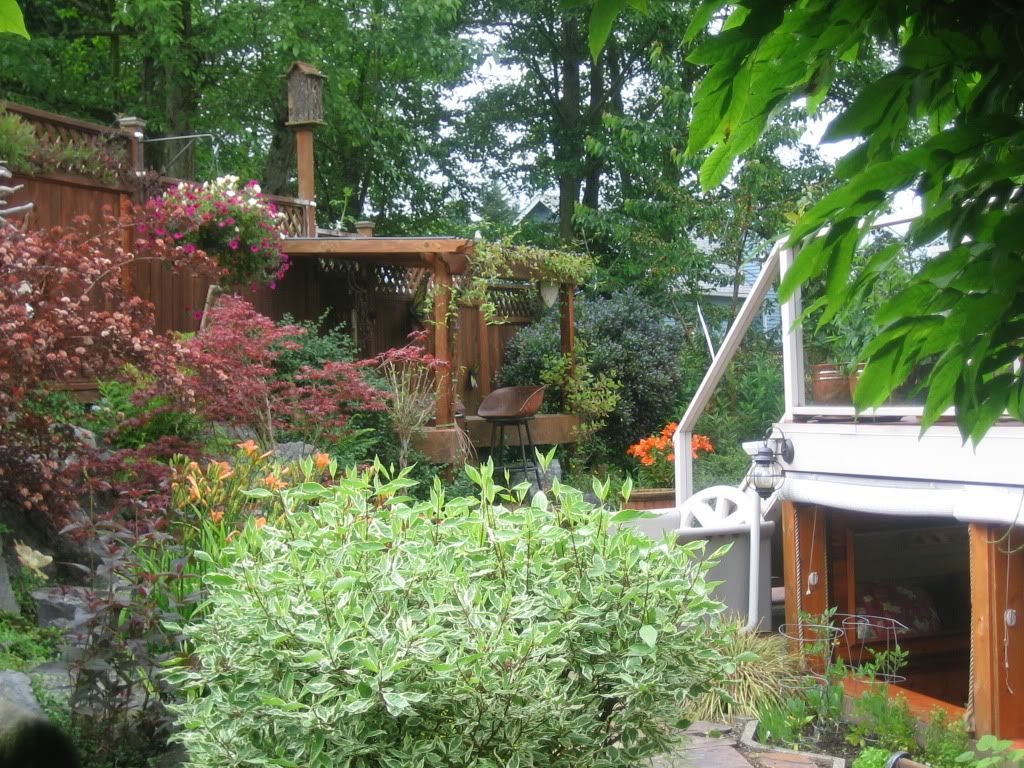 This is White Eden entertaining some company
This is one of several clematic acquaintances of White Eden
This lily is right next to my BBQ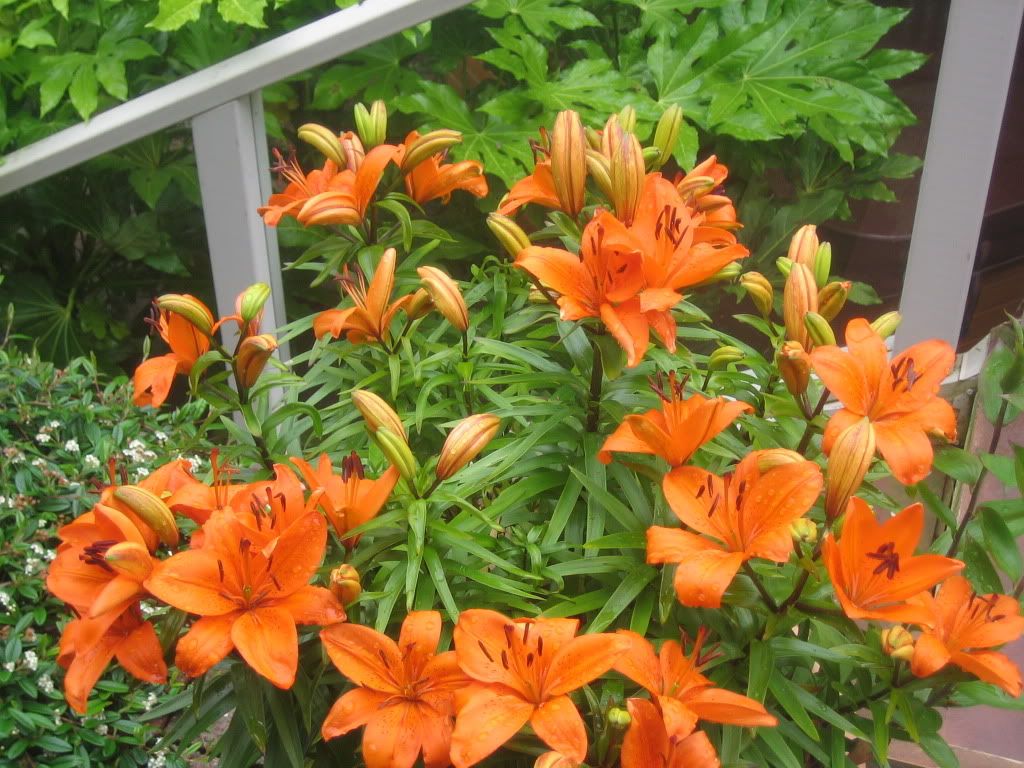 My darling niece drew my name for Christmas, this was one of her gifts to me for my sunroom :-)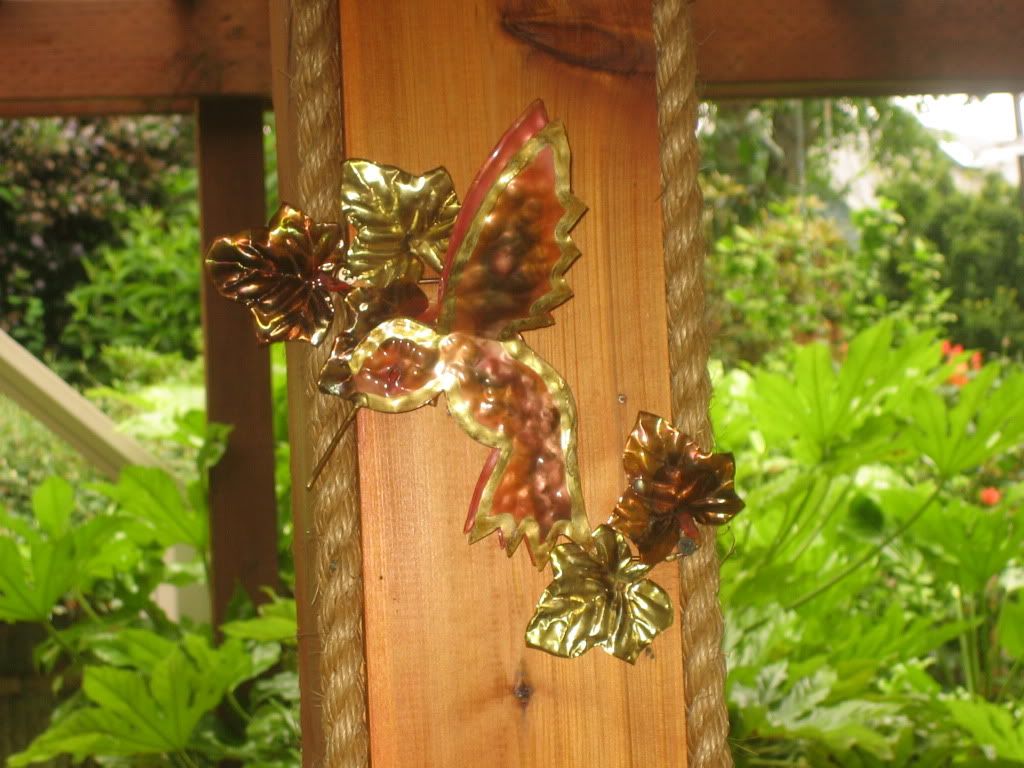 Lyda is still going bonkers in betweenst the downpours.....
This is the view from the bar in the sunroom