Some of my other roses in my garden
rosesnpots
(z8 Tidewater area VA)
June 17, 2009
Here are some of my other roses that are in the middle or just starting their second flush.
Sister Elizabeth and gift from my brother. Great container rose.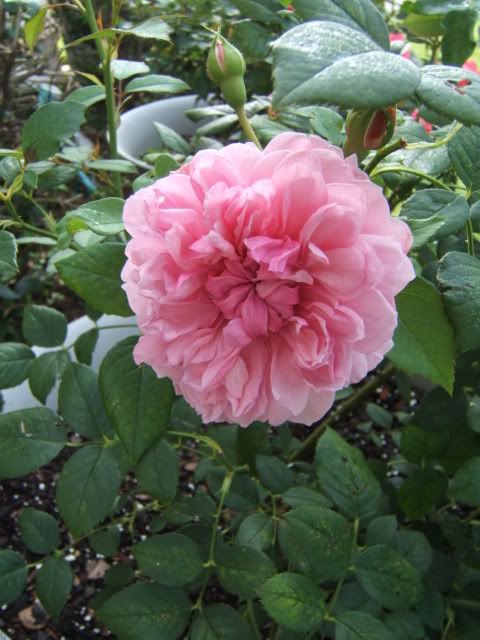 Caramella another great Kordes rose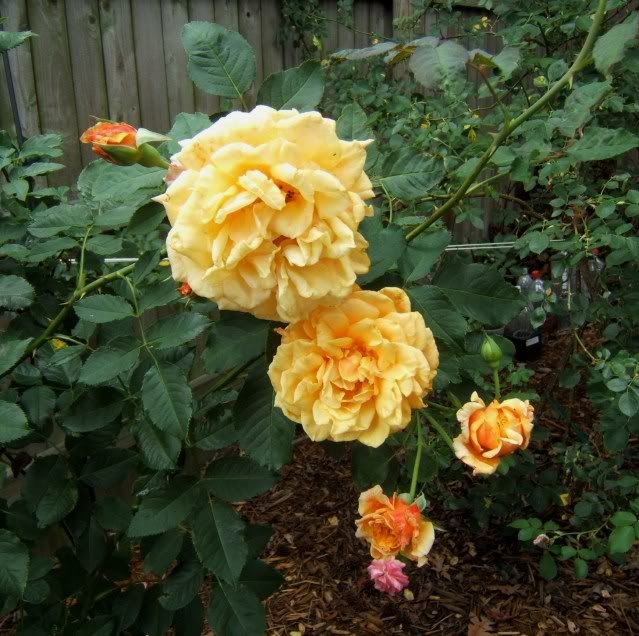 Lovestruck a florabunda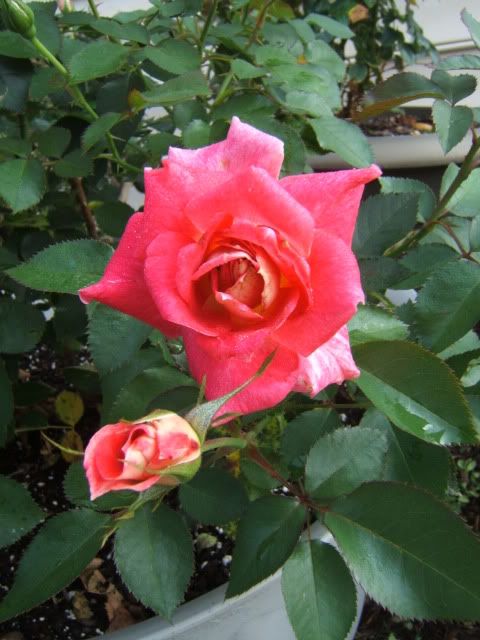 And what ones does to have roses even when the condo assoc will not let you move the green shrubs.... Just put the pots between them.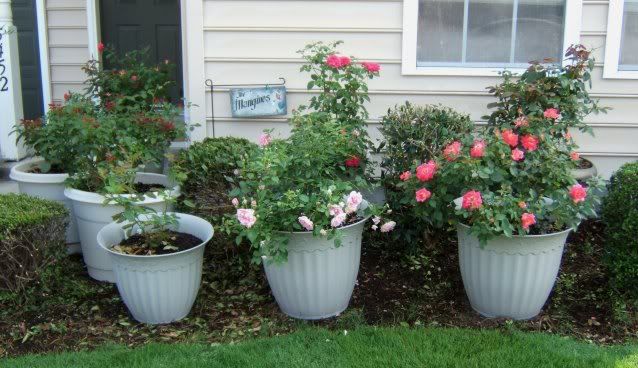 thanks again for looking