New Purchase of Sans.
Stush2049 Pitts. PA, zone 6
March 11, 2013
You know I lost a few Sans. Futura regular kind. In fact I lost all of my Futura. Also all of my Moonshine and 1/2 of my Gold Hahnii and 3 out of 4 of my Bantel Sensation. Well at my locol Wal-Marts, they must have just gotten them in this week, two trays of small 3" pots of different house plants. I purchased 2 with many pups (Offsets) peaking thru the soil for only $2.75 ea. and who couldn't pass up a Gold Flame thrown in for the same price!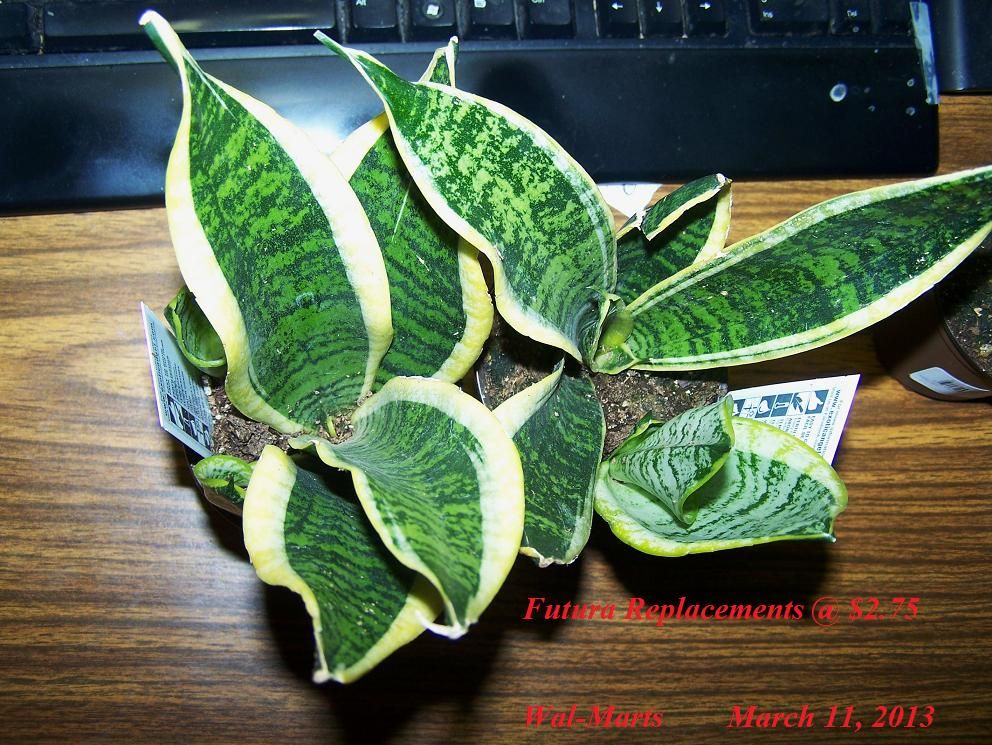 I didn't lose any of my Fut. Black Edge or Fut. Gold Flame but can't pass up a deal like that.
Stush