1st snake plant is dying :(
cebiginalaska
(3a)
April 13, 2013
Just bought my first ever plant that I am trying to keep alive. I wanted a plant that is able to survive in "lower light conditions" When it arrived it was in 4 inch pot which was way to small for this big plant and was shipped not marked with "this side up" stickers. The soil was all over the plant and was packed with dead leaves and some sort of dead green colored roots that were not connected to the plant. There is still dirt on the arms / leaves and there looks like there is some white stuff growing on one of the arms.
I have the plant in a older coffee pot. When it first arrived I over watered it. The soil was very moist and wasn't able to drain anywhere but I thought it would be okay if I leave it and let it dry up on its own. I don't know if it is getting enough sun light but I do try let it have as much sun light as my location will allow. No south facing windows and When it does have sun light it will be only about 3 hours a day when it is sunny.
I tried contacting the seller but they said it should be fine within 3 months. They also stated they are sending me a "steel plant" which should be the best "future" plant for me. I have no clue what that means.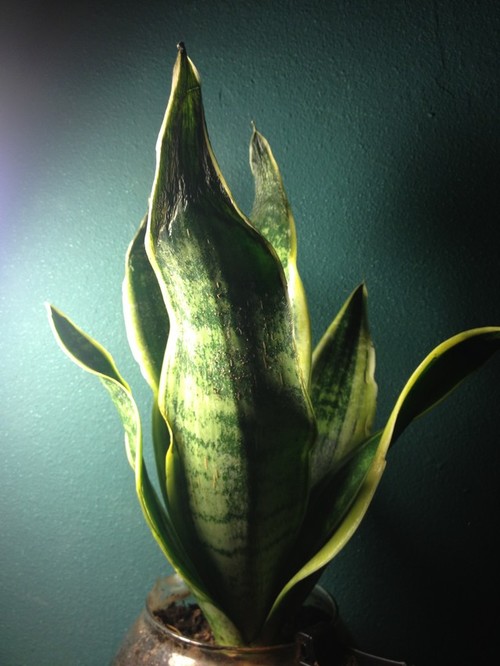 This post was edited by cebiginalaska on Sat, Apr 13, 13 at 15:37