Orange rose obsession
Hello :)
Thought I would share some photos of my orange roses mainly but some other recommended Gems. Spent a lot of time tracking down a vendor for these and getting them through the nasty winters.
I guess it will be in a few posts since I'm not sure how to get multiple photos on a page.
"Prominent" Kordes . This has to be my favorite of the oranges. Quick to repeat and resilient. A deer came and ate every leaf off 3 days after I potted the 4x4 band and it spring back with vengeance. The orange is hard to photograph but its a nice monochromatic pure orange. Almost exactly like that of Crayola's orange crayon. The blooms are consistently shaped and it has a slight scent. The only downside I can think of and it might change with time is the blooms are not very big 1.5-2 inches. This is however only his first year. :) All in all I would recommend this bush to everyone! Bought at https://www.roguevalleyroses.com/rose/prominent
Another very good example of the color, if not better:http://s295.photobucket.com/user/Suzysoffice/media/Roses/Prominent.jpg.html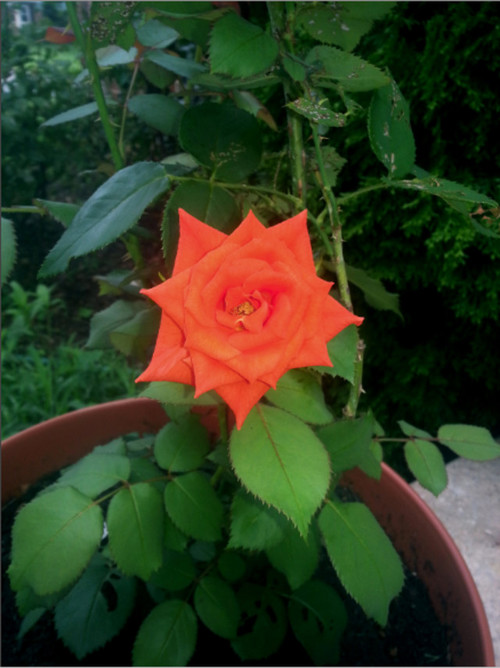 This post was edited by illutionary on Thu, Jul 31, 14 at 9:05