Rescued Sans, Don't Know Variety
Someone was throwing this one out, and it found its way down the block to my yard. I've had it about 10-13 years or so, and haven't ever repotted it.
Oops, this was supposed to be under the thread below, 10 year old sans show & tell!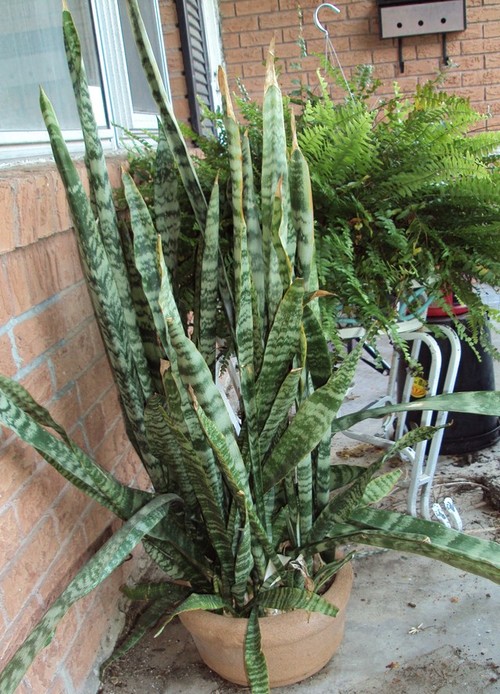 This post was edited by eahamel on Sat, May 11, 13 at 19:37