Whats this blue salvia?
njoynit
(Z8b Coastal ~secluded)
June 26, 2007
I grew this and lost it due to damage.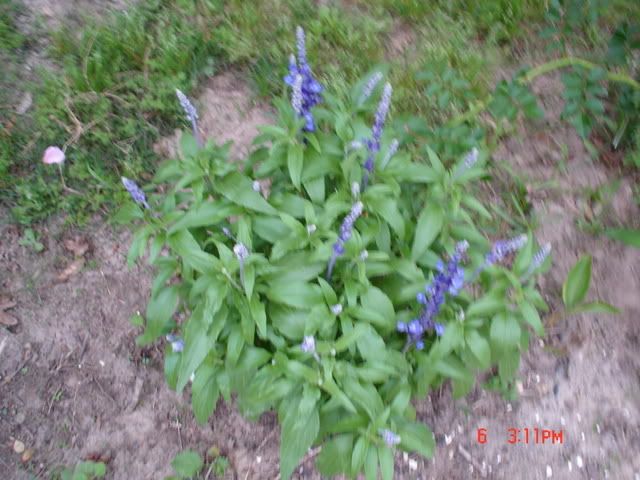 It was normally evergreen for me and would bloom early and all season with a 2nd rebloom in fall if cut back.Don't believe it seeded.but would like to know it is so can find another.It was a trade from a gardner in MI.She couldn't overwinter it.
I lost another one of hers with it the 1st year some kind of turkish sage with large fuzzy leaves,they took on a purpleish cast in the winter& didn't like dog urine.The leaves reminded me of lambs ears