A little quiz
marlonmachado
July 31, 2008
Can anyone tell me what is the species in the pictures below?
A picture of the species growing in habitat:
A picture of two specimens: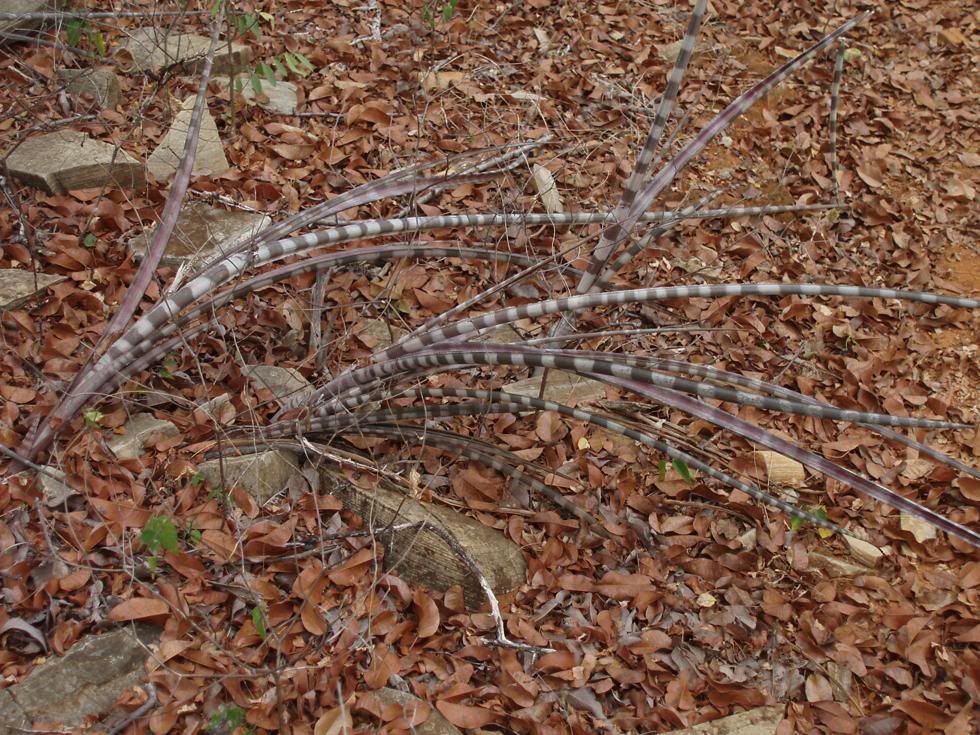 Here is a description of this plant:
plants stoloniferous, forming rosettes of 5-7 long leaves 60-120cm tall (but occasionally as short as 30cm or as tall tall as 200cm), apex of leaves aciculate, leaves rounded, adaxial surface canaliculate, both sides of the leaves but specially the abaxial surface displaying a strongly zoned pattern, with grayish bands alternating with more green bands (sometimes reddish in strong light), in a zebra-like fashion.
Stephania, I know you have this plant in cultivation, so you are not allowed to tell what it is :)
Cheers,
Marlon.