seed pod id help
beck_wi
(z5 WI)
April 25, 2010
I was separating some inherited poppy seeds, when I came across a different pod. They are brown with a coat of "hair" on the outside. Inside there is a thin white membrane between the seeds.
The ones to the right have already split and are between 1/2" and 3/4" long.
The center pods are smaller and have not split.
The seeds themselves are flat on one side like a teeny chestnut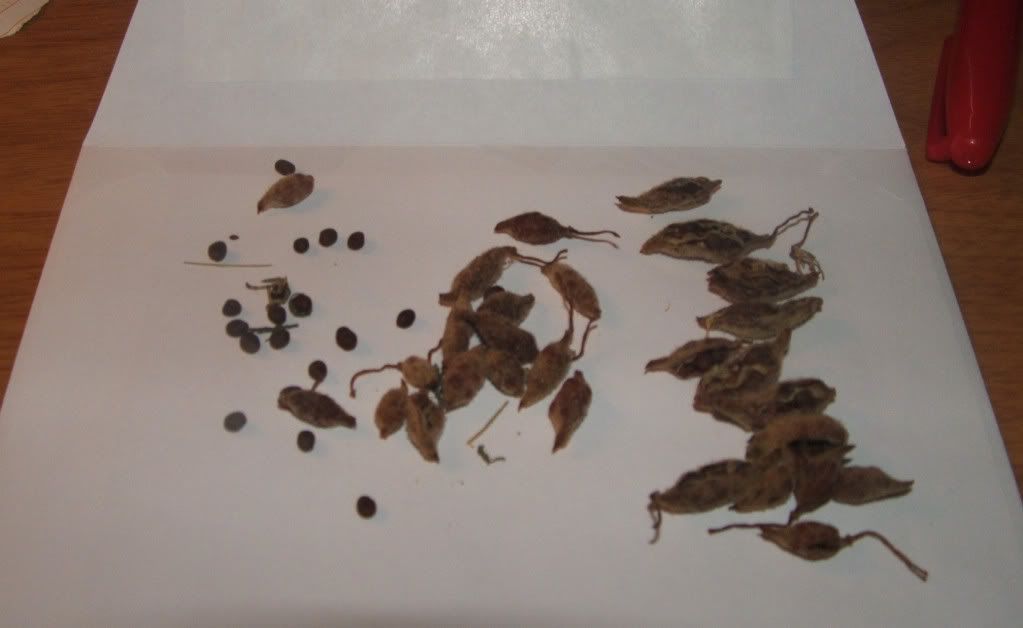 My camera doesn't take the best shots up-close, so this is the best I can do. They look red because of the lighting, but they are brown.
does anyone have any ideas?