snake plant: how to nuture a young shoot that lost its root?
Hi green thumbs.
I've got a young shoot of snake plant that I really want to see take root and thrive again.
Just four days ago, it seemed to be thriving (new tiny shoots and whatnot), but in my ignorance I overwatered it and it succumbed to rot.
The picture I've attached was taken after I trimmed the over-watered, rotted base.
So... what does this wee shoot need to root and thrive? This plant means a lot to me.
Thanks much.
EDIT: For now, I've got the shoot in potting soil next to the window, but no direct sunlight.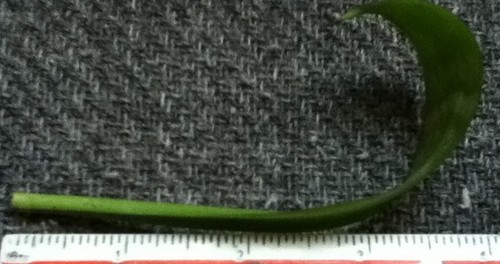 This post was edited by Camlu337 on Wed, Jul 9, 14 at 21:51