Sansevieria collection in Thailand
Months ago I visited Unyamanee Garden, a rare & unusual plant collection
near Bangkok City, Thailand. The owner is my friend, Mr Pramote.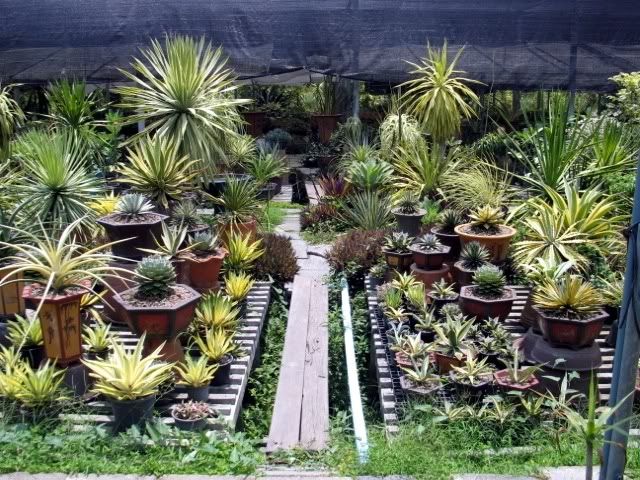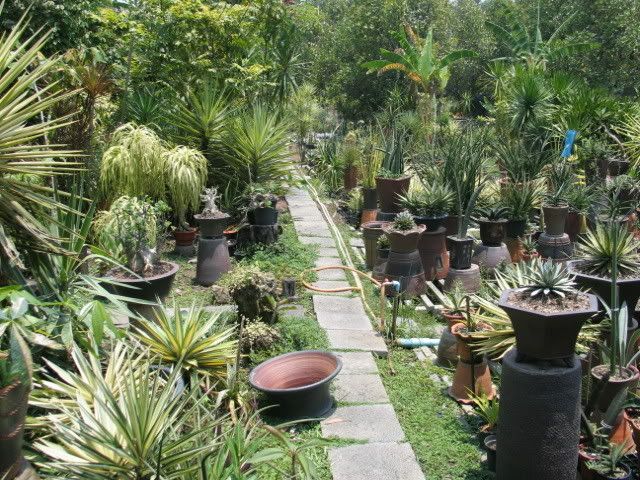 Beyond his great collection of many variegated exotic and tropical plants,
there are an interesting collection of Sansevieria that I would like to share San lovers.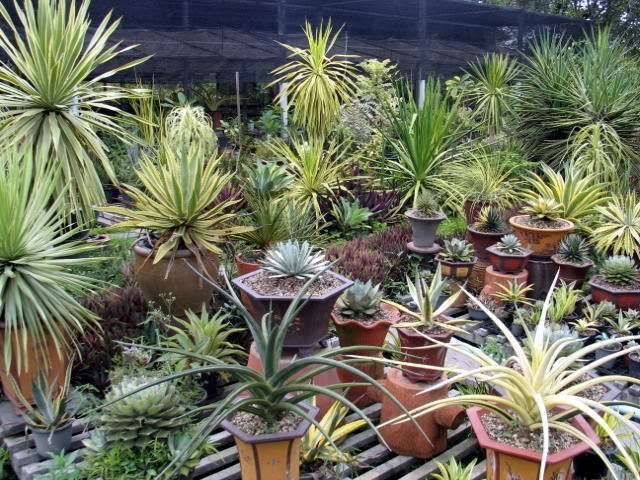 Mr Pramote, on the right with his customer handing
San. caulescens cv. 'Super Star'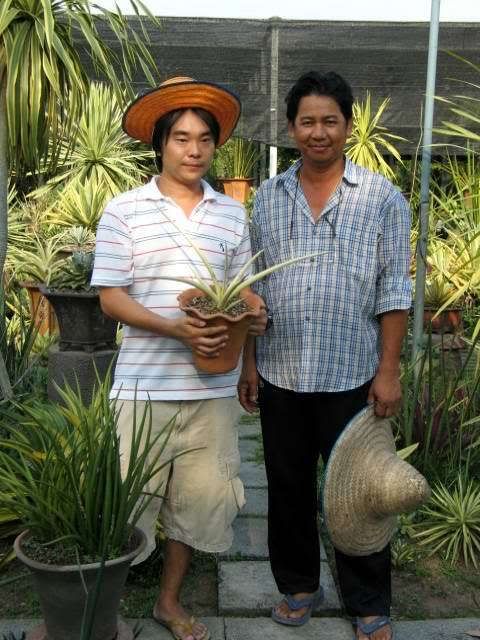 San. caulescens 'Super Star' which mutated in his garden.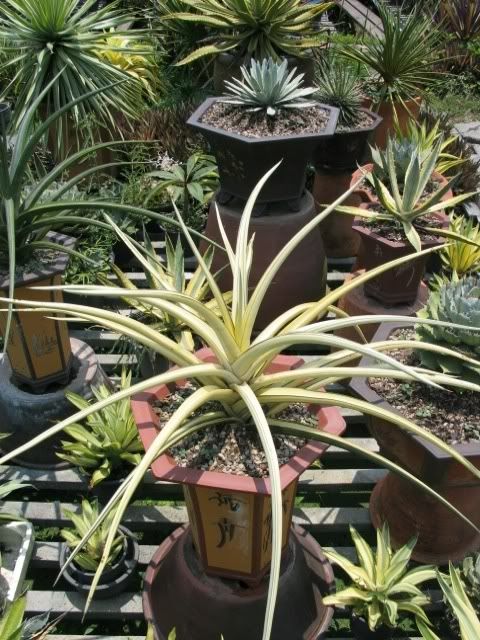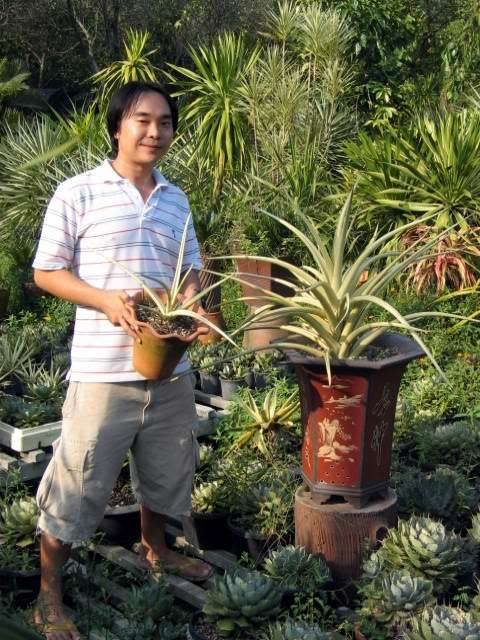 San. collections.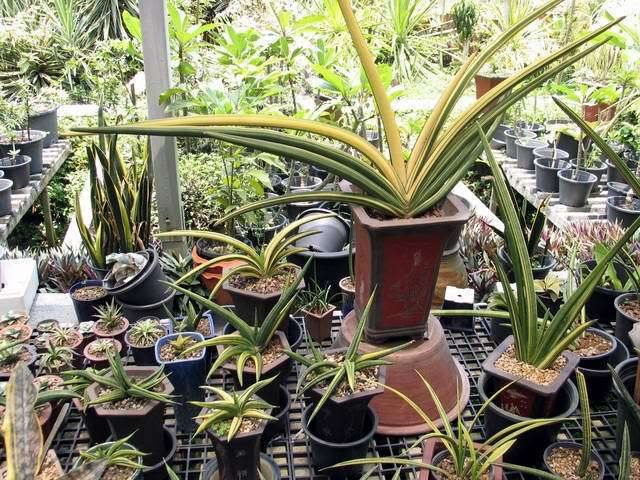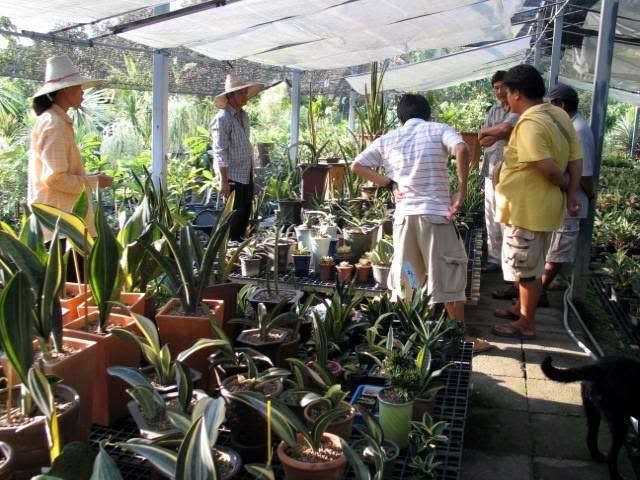 Some special variegated San.
Some beautiful and bizarre.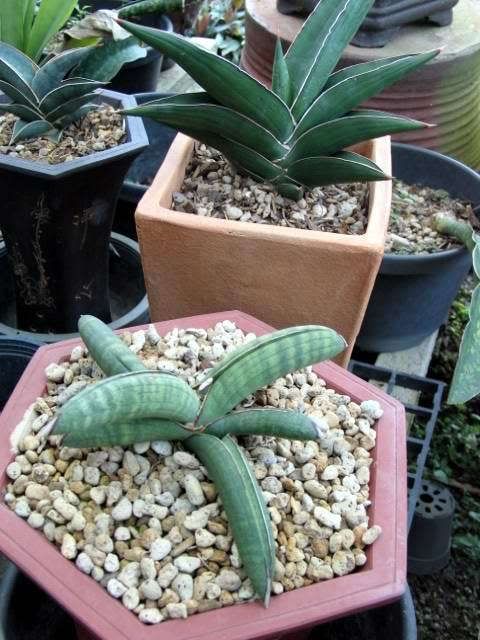 Pramote also makes some crosses, the blue-net bags protect San. seed pods.