Salvia pachyphylla in California
ccroulet
(z9 CA Sunset 18)
July 24, 2008
Today (23 Jul 2008) we found a spectactular display of Salvia pachyphylla in the Santa Rosa Mtns., Riverside Co., Calif. The photos don't do them justice, since the photos don't show the deep, luminous purple of the flowers. We found this plant to be abundant in the high elevations of this range. The highest peaks of the Santa Rosa Mtns. are Toro Pk., 8716 ft., and Santa Rosa Pk., 8070 ft. A special pleasure was the numerous Selasphorus hummingbirds (most of them probably Rufous, though a few Allen's are possible) that were zipping and squealing as they contested possession of the flowers.
This photo at 33.53393 N, 116.47828 W, 7098 ft. elev. +- 49 ft.
Same location as preceding: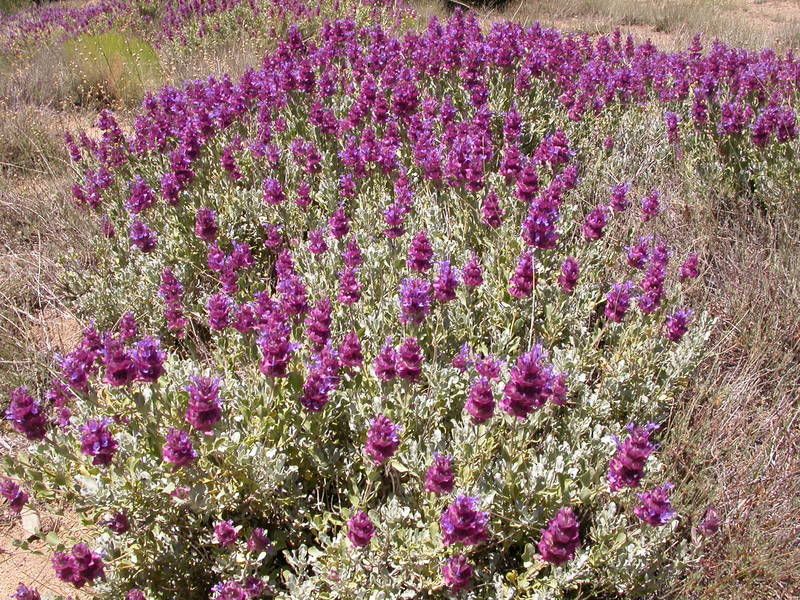 The following two photos are at 33.53601 N, 116.47414 W, 7187 ft. elev. +- 23 ft.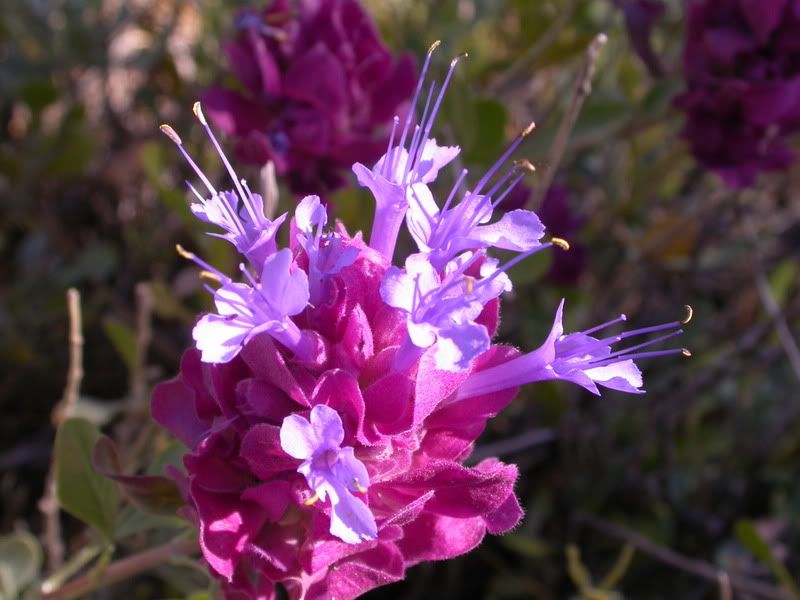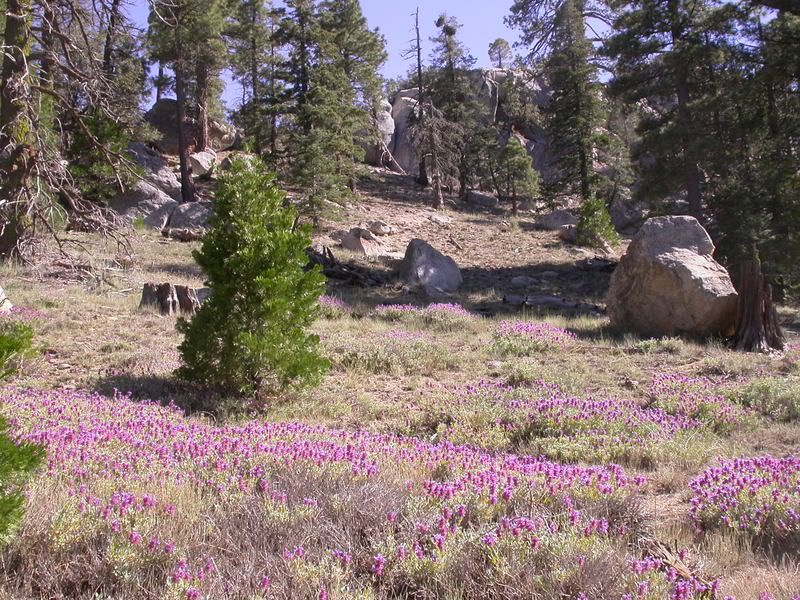 This photo taken along Hwy 38, between South Fork and Heart Bar campgrounds, San Bernardino Mtns., San Bernardino Co., Calif. 24 May 2008. 34.18582 N, 116.75532 W, 8284 ft. elev. +- 36 ft. The plants at this location were not in flower then, but they probably are now.