New Rage for Sansevrierias
RainforestGuy
August 8, 2011
The upright fan sansevierias are the newest rage for sansevieria fans these days.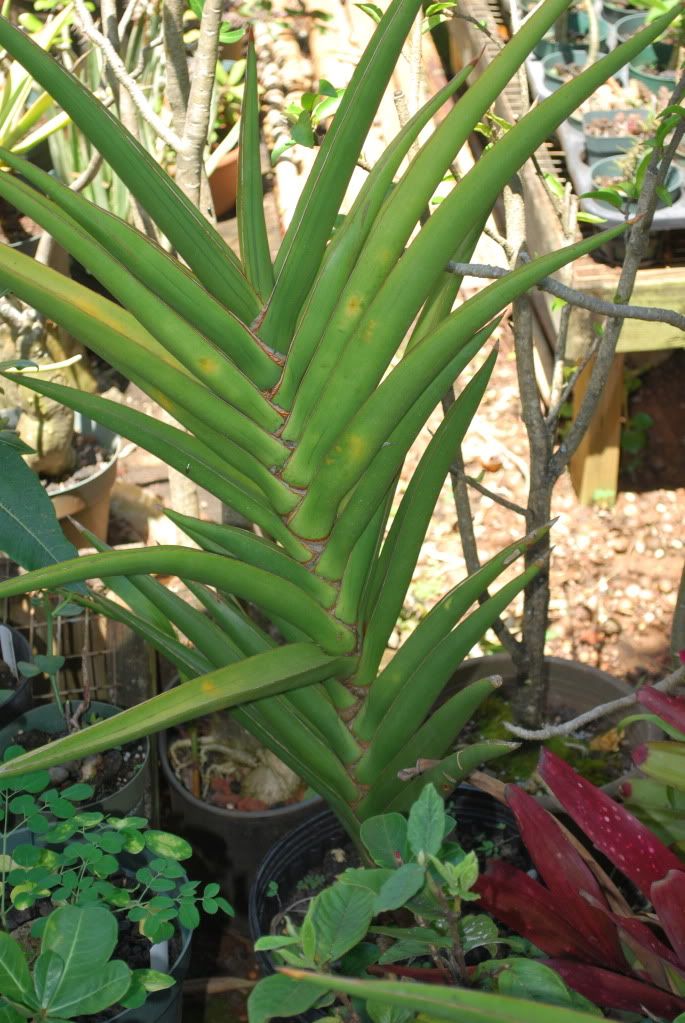 I myself am not particularly fond of this because many have spiked sharp tipped leaves which are dangerous if you happen to walk by.
In the wild these plants are intentionally dangerous so cattle and other herbivores don't start eating them. An excellent source of water and vitamins, this plant needs all the protection it can get.