Miniature Sans
My buddy, Gift Wattana, has kept Sans for awhile.
But he does love to minimize his Sans as bonsai.
Gift Wattana with his xeric plants collection at the balcony.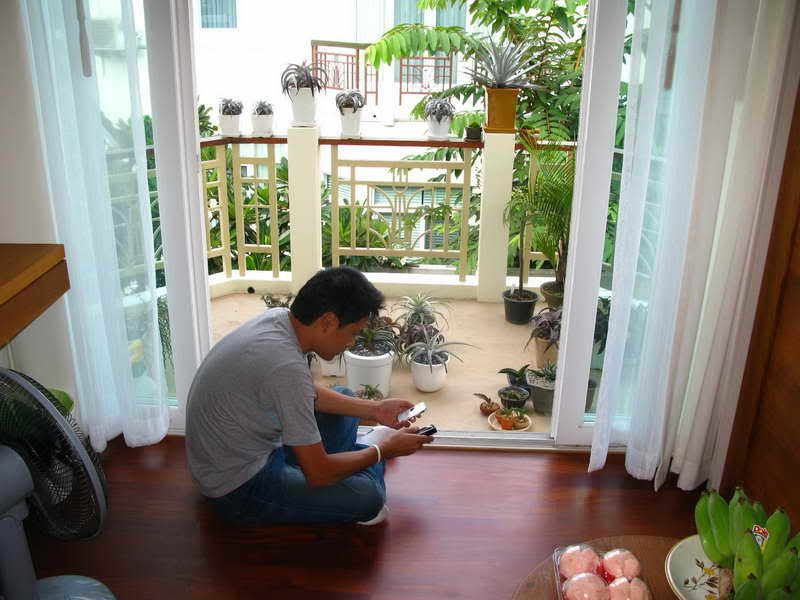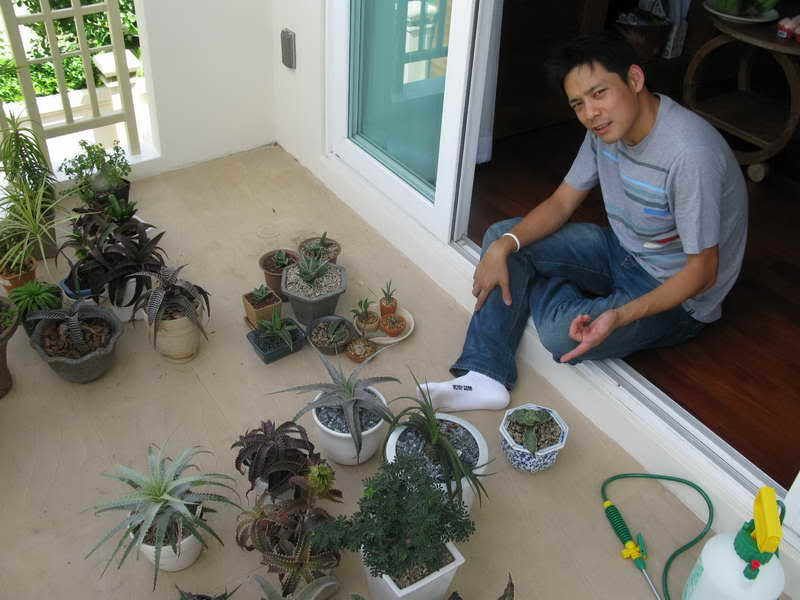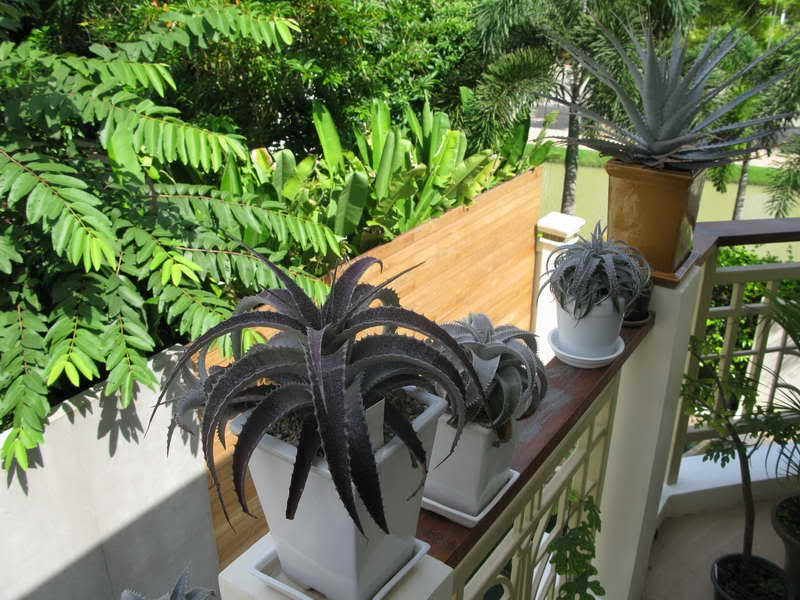 Sans Bonsai !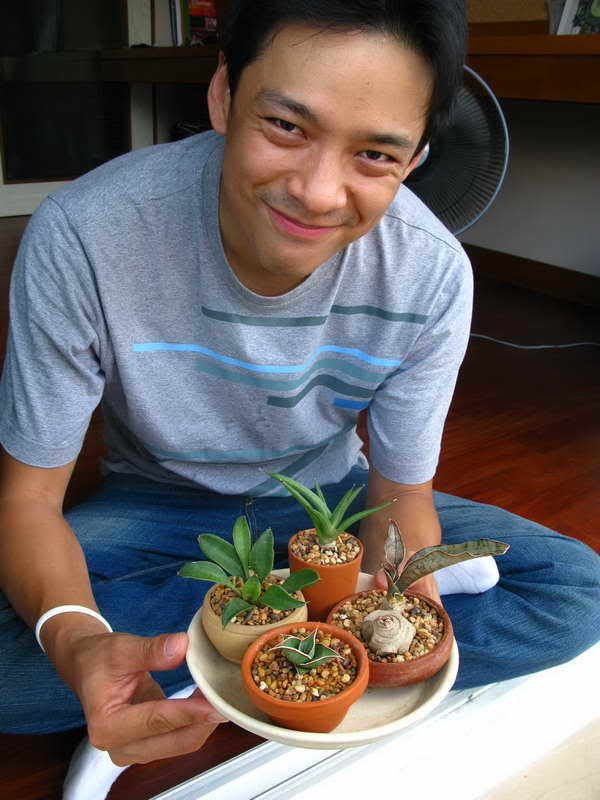 From left clockwis : Sans. concinna, Sans. canaliculata,
Sans. kirkii v. pulchra 'Copper Tone' and Sans. pinguicula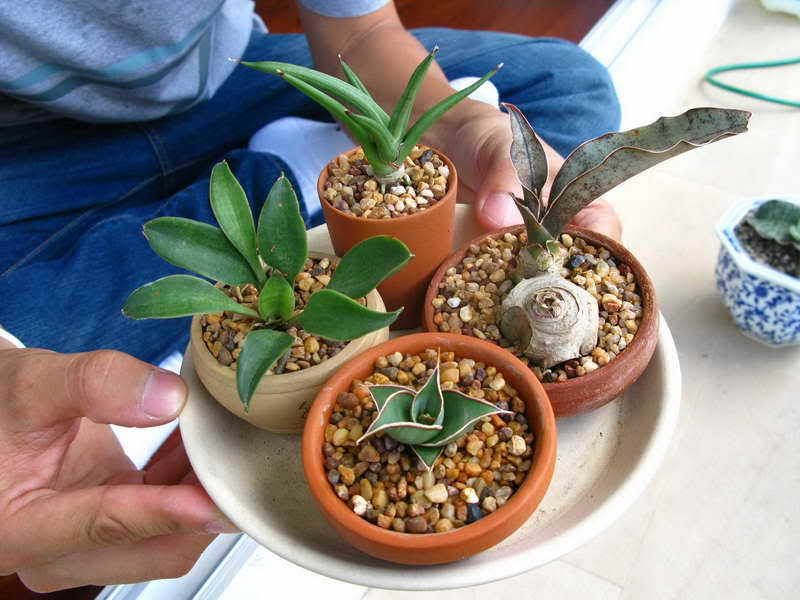 With his Sans. 'Samurai' (a Sans. robusta complex)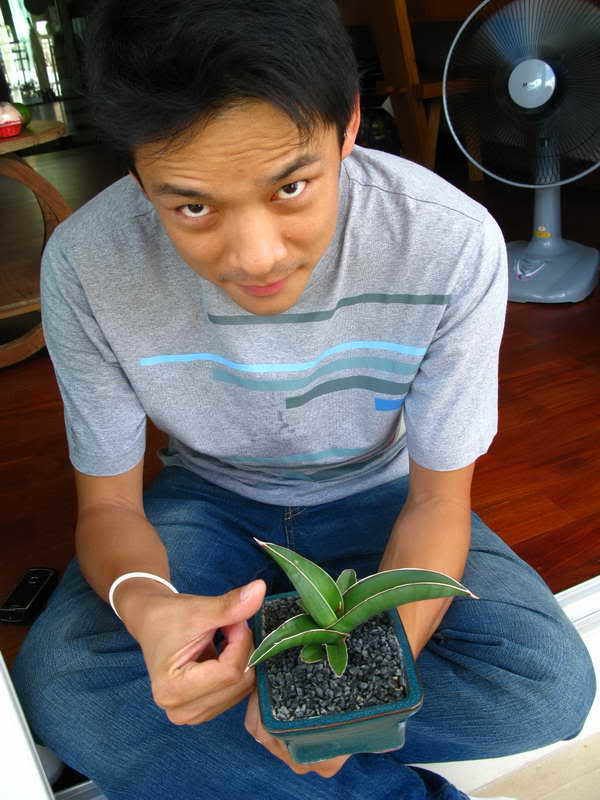 Sans. suffruticosa dwarf form.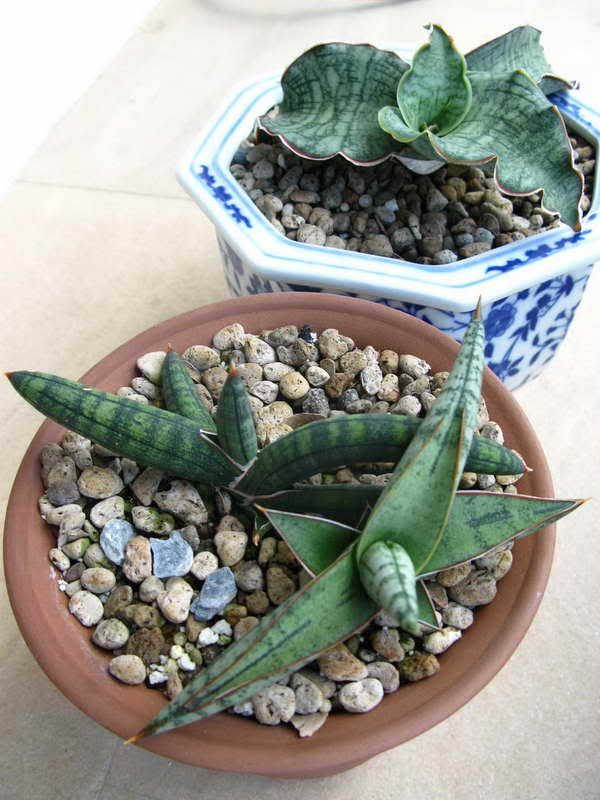 With his favorite, Sans. kirkii 'Silver Blue' that I gave him.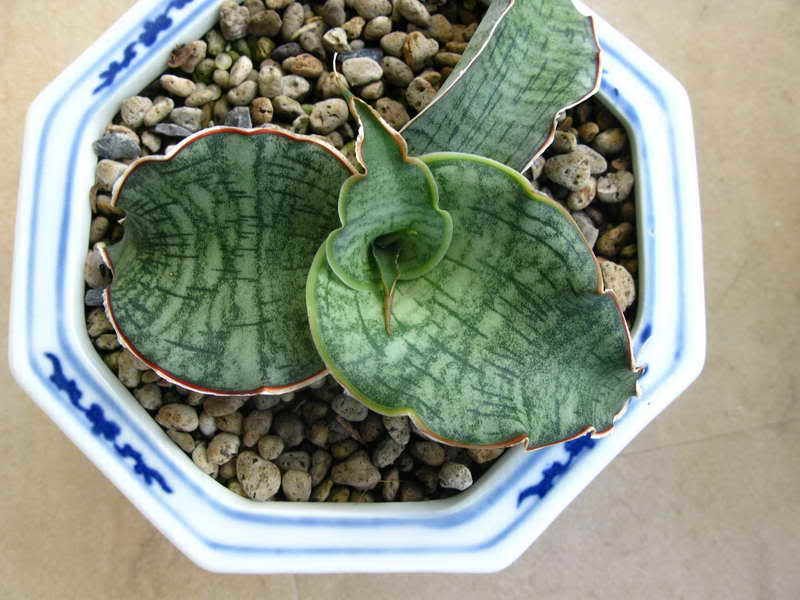 Sans. hallii