Updating the Hydro grown Sans. family
pirate_girl
(Zone7 NYC)
August 17, 2012
Here they are: 2 no IDs & one is Masoniana. They just keep chugging right along.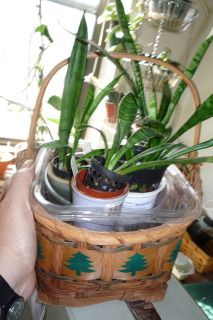 Grown from single leaves in just water & Leca stones for any newcomers since the last time I've shown these.
Norma, if your around, I hope you see how well these are coming along. I often think of you when I see them.