Will the real San. Mason Congo please stand up?
RainforestGuy
August 12, 2011
As mentioned previously, S. Mason Congo is a mono-phyllic species with a single leaf as an entire plant.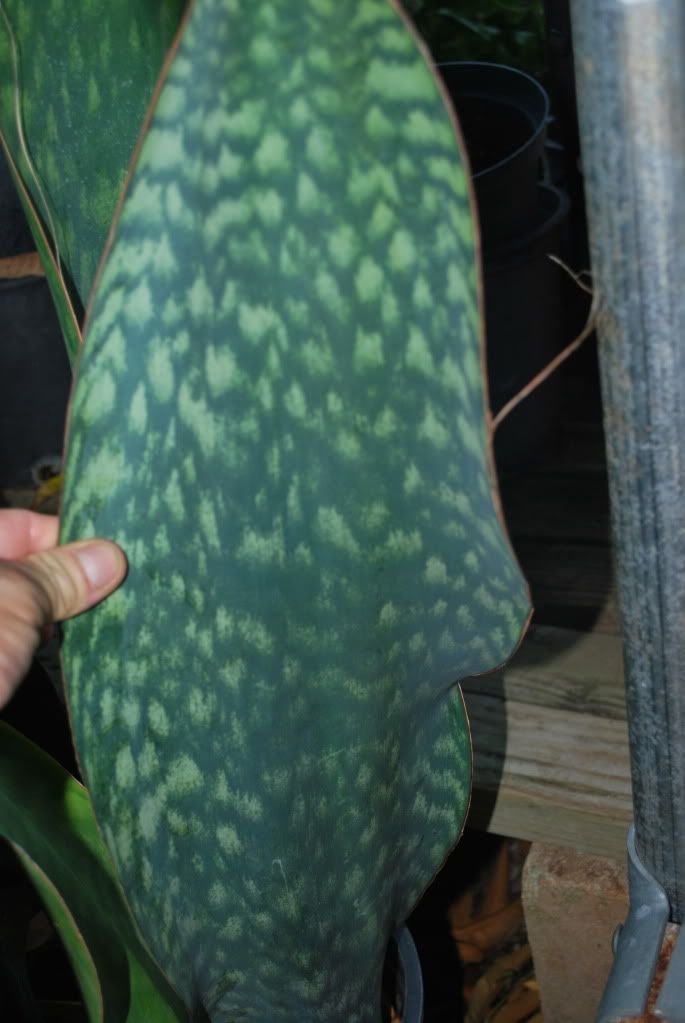 This plant can get even taller and fatter with more fertilizing and watering. These can get bigger if planted in the ground.