ID help needed
juneroses Z9a Cntrl Fl
August 19, 2009
Despite going through the very excellent pictures and descriptions available at both "A World of Salvias" and "Robins Salvias", I still can't ID the following two plants (maybe that's because they aren't salvias !?).
Plant #1 is about 4' tall with definite pink flowers. It seems to be a somewhat vase shaped plant but it is growing among other flowers so it may just be reaching for its share of the sun. The young stems are gray but have become woody on the more mature plant. The leaves are not smooth and tend toward an olivey green color. The picture of the plant with leaves is a recently propagated cutting, hence its small size. I can detect no particular smell to the leaves.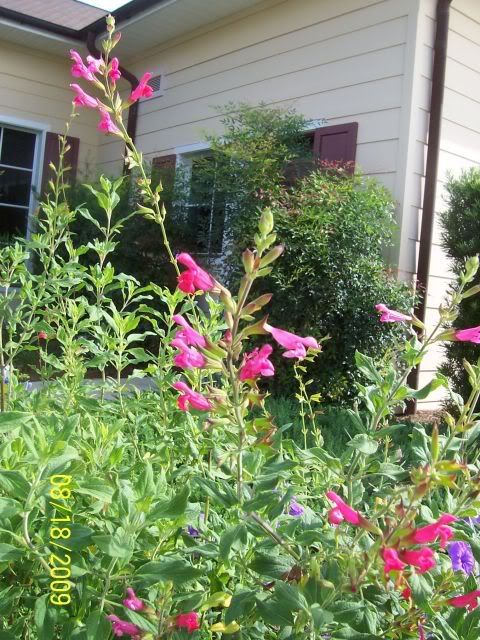 Plant #2 is below. It too is a rather tall plant - about 4' high - but has many more clumped stems from which it is growing. The small pale blue flowers are rather "lost" considering the size of the plant but maybe it's just finishing - or beginning - its main flowering burst. I forgot to check for any scent so can't comment on that aspect.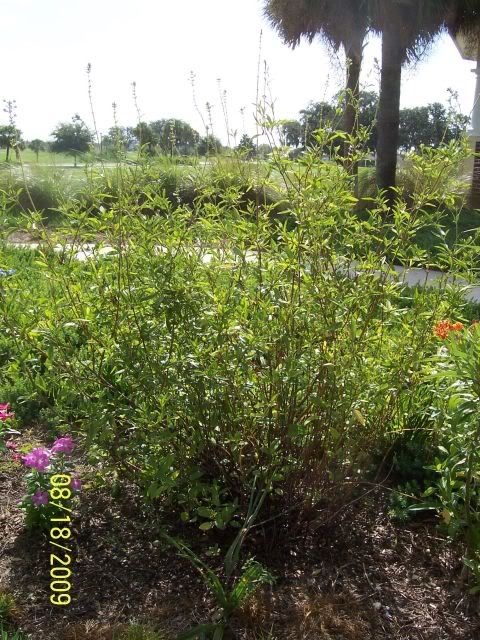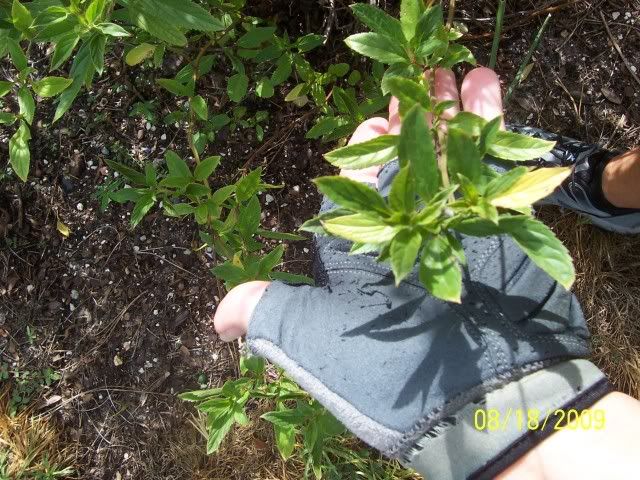 Thanks for sharing your input - June