One More Sans, NOT water grown
pirate_girl
(Zone7 NYC)
September 28, 2011
This rather small (no ID) Sans. is 10 yrs. old, I received it 10 yrs. ago from a friend of a friend. Note the scale, size of pot in my hand. Tiny but cute & VERY slow growing.
(Jeff, this is from Uncle Phil, marked Mozambique, yup 10 yrs. now, amazing.)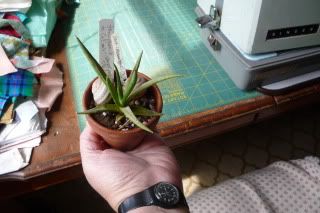 Anyone suggest any IDs pls?