Front Yard Rose Garden
newyorkrita
(z6b/7a LI NY)
July 24, 2007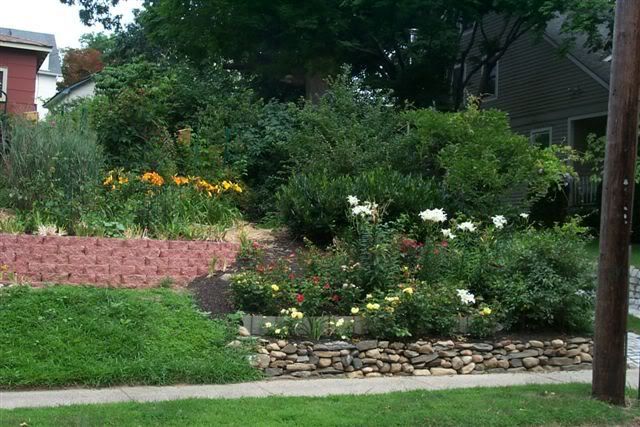 This is a picture of my Front yard mostly Floribunda Rose garden that I started last year but have been working on this spring.
I only had afew in there last year but moved most of those araound, moved lots of others in from other sections of the gardens and bought new ones to plant there.
The picture is taken from the street and you can see the garden is really in the front yard. From the sidewalk you can touch the first few rows of roses.
I have some bulb lilies flowering in there too. The section next to it on top of the new wall is a daylily garden and to the left of that but out of the picture is the new shrub rose section.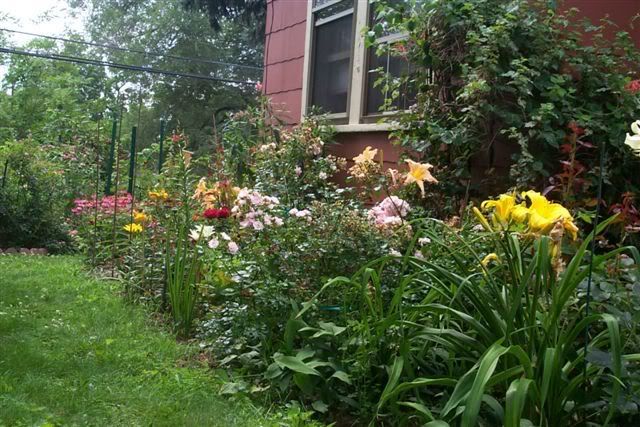 Since I was posting pictures I am including one of a section of the side yard rose garden.