Blue Oat Grass Seed...is this it??
christinmk z5b eastern WA
July 8, 2010
Hi! I was hoping someone here could tell me if this is the seed part of Blue Oat Grass (Helictotrichon sempervirens)? The plumes of the grass are now dried out. When I run my hand over them these fall off, so I am guessing these are the seeds??? Or do I need to pry it open to get at the seed?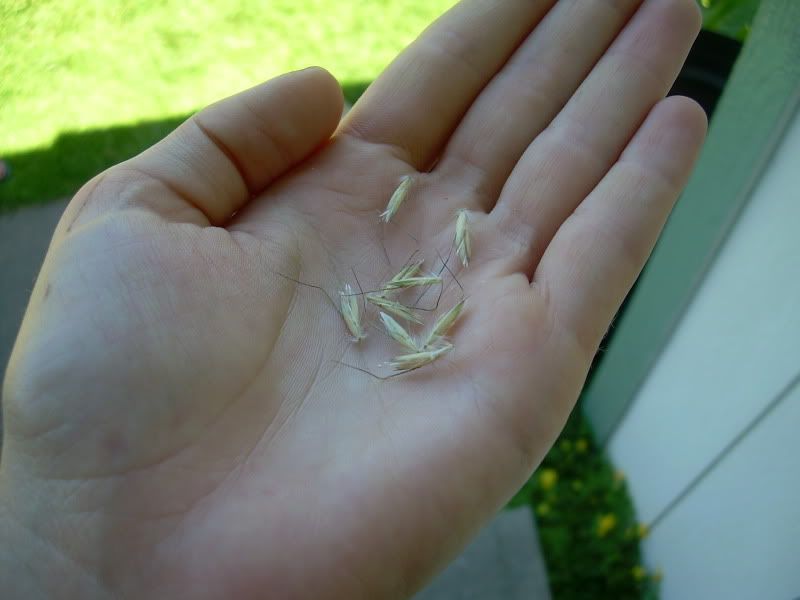 Thanks much for your help!
CMK