Sansevieria, those wide leafed variegated stuff
RainforestGuy
October 1, 2011
Controversy surrounds many of the masoniana vs Mason Congo species. There are even hybrids circulating that has these as part of their hybrid gene pool.
A white variegated form of these species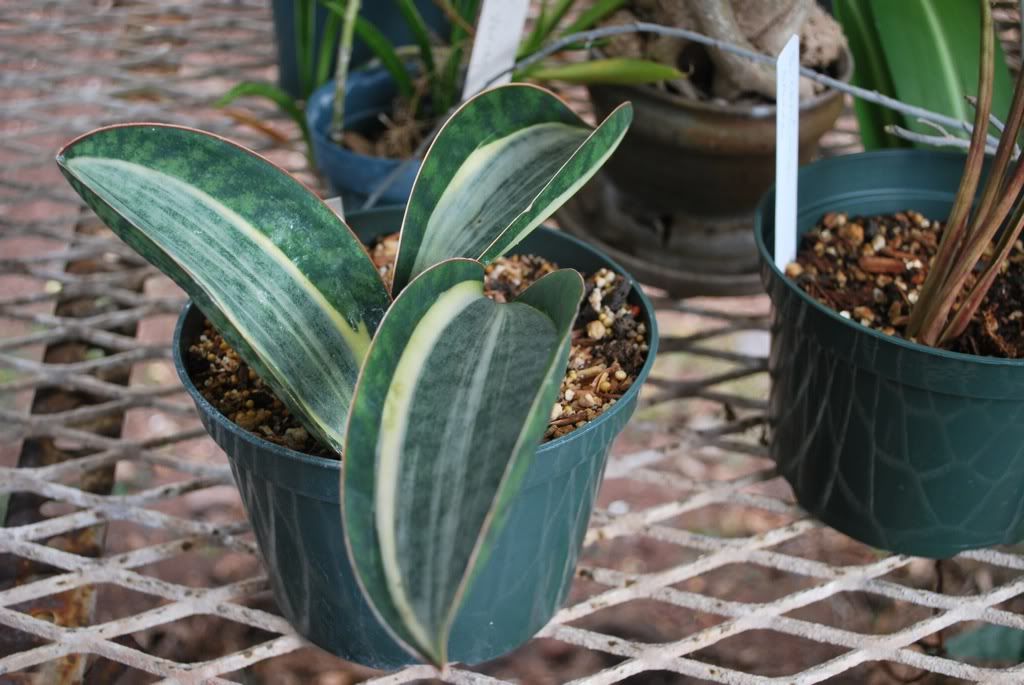 A cream form of this is also around
This form grows a bit larger, closer to the true mason Congo species with big leaves
Anyone grows these variegated beauties?