New Sansevieria species Lav#
RainforestGuy
October 28, 2011
A new unknown species of sansevieria with Hoya waymaniae in the background.
This species started out as a rosette like a star and ended up like this tall species.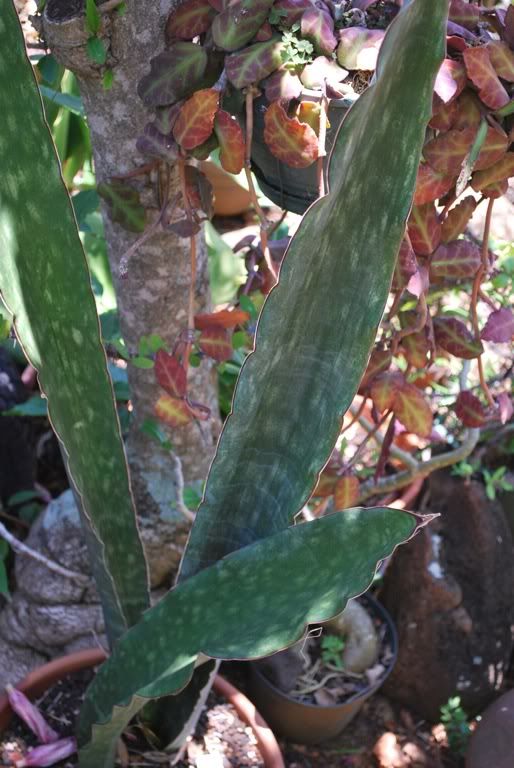 Hoping that I will get a variegated plant from its leaves some day. The leaves are thick, thicker in the middle and very rough surfaced.