Tiny Silver Queen pup--new sport?
Laura Robichaud
November 13, 2013
I was looking over my sans yesterday. My Silver Queen was potted a little too deep, so I thought I'd unpot it and lift it. I was afraid of crown rot especially in the winter time. I had noticed this small pup when I purchased the plant last spring. It was one or two small leaves then. The pup has grown a couple more leaves since then. They appear to be mature leaves 2" tall at the most. I decided to remove the pup and pot it by itself.
This plant grew a couple of full-sized pups over the summer, so this dwarf does not appear to be the way pups develop normally on this plant. What does everyone think?
Intact plant. Dwarf pup in the front: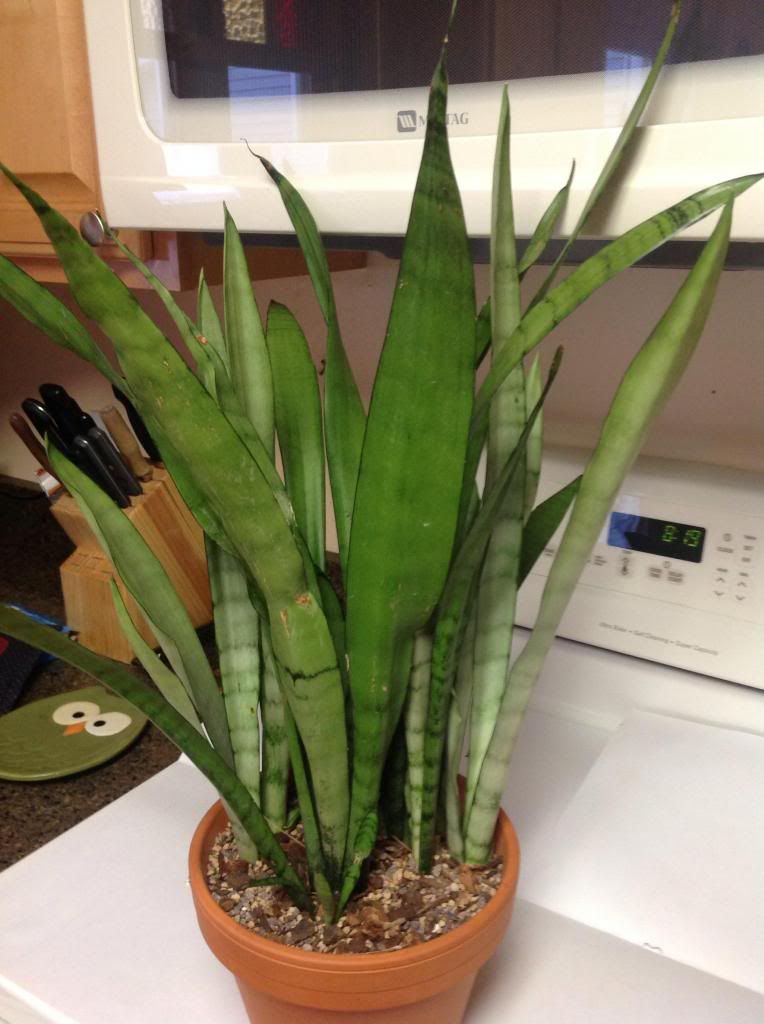 Close up of the pup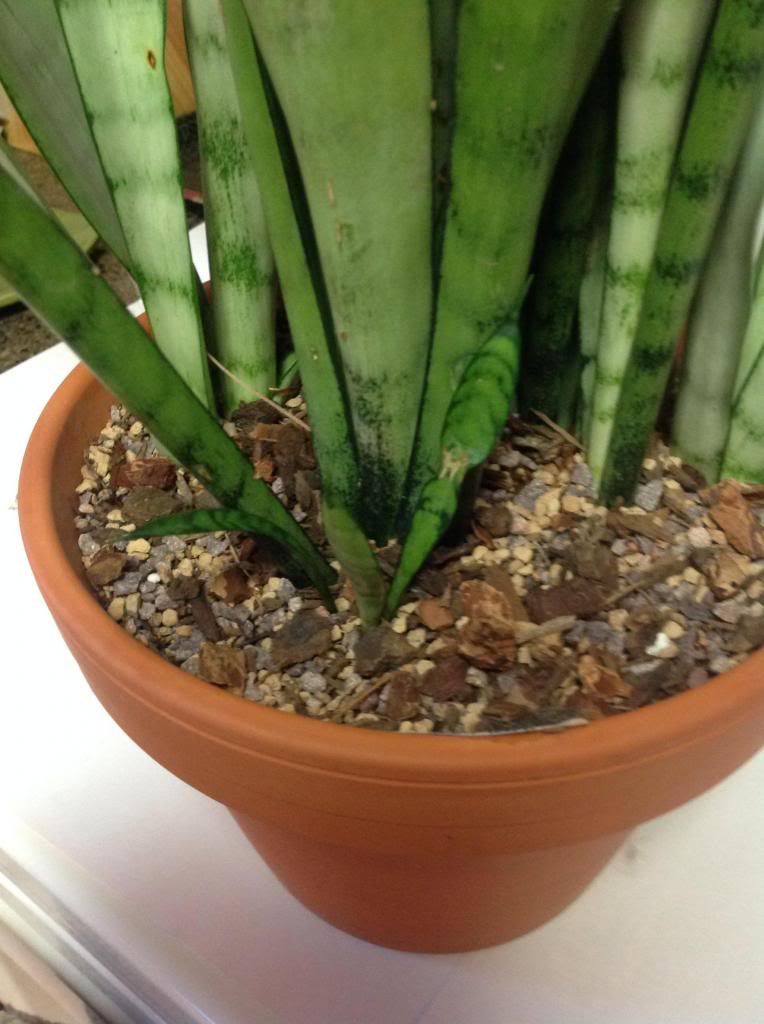 Unpotted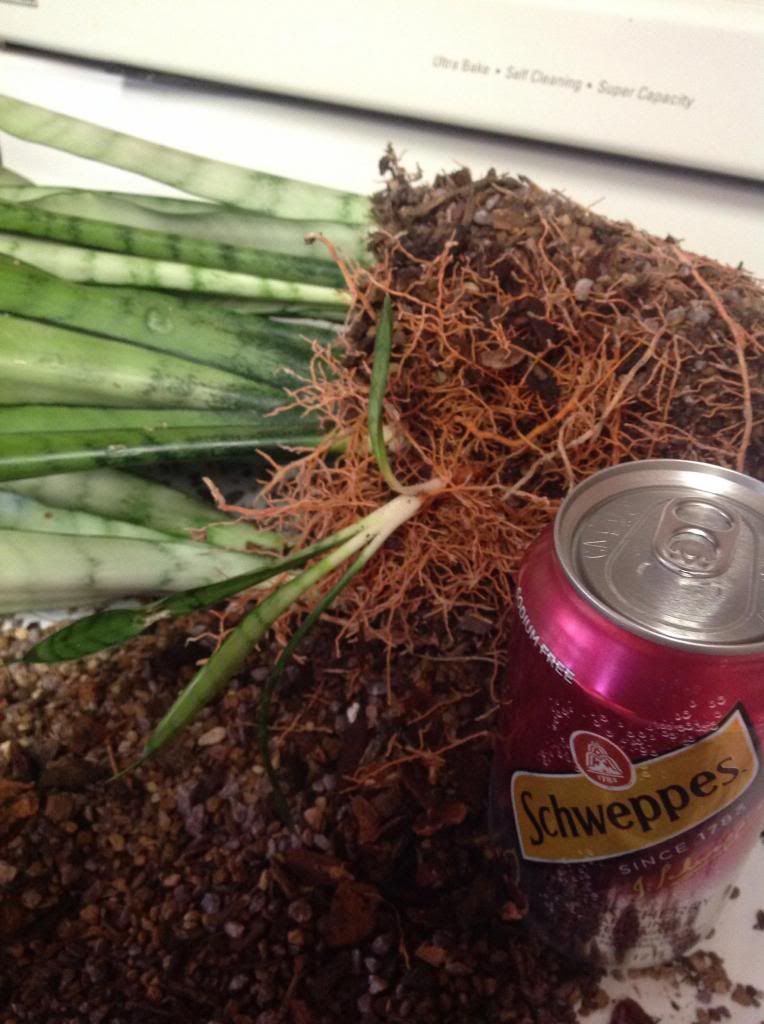 Separated pup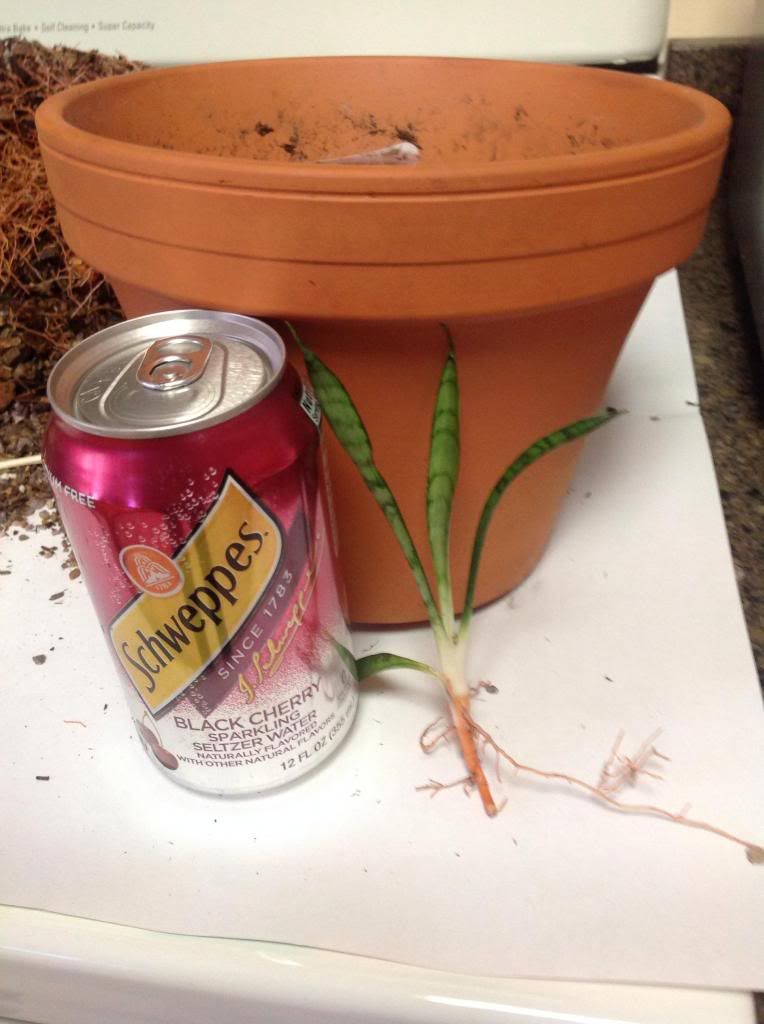 Mother plant with full-sized pups in the front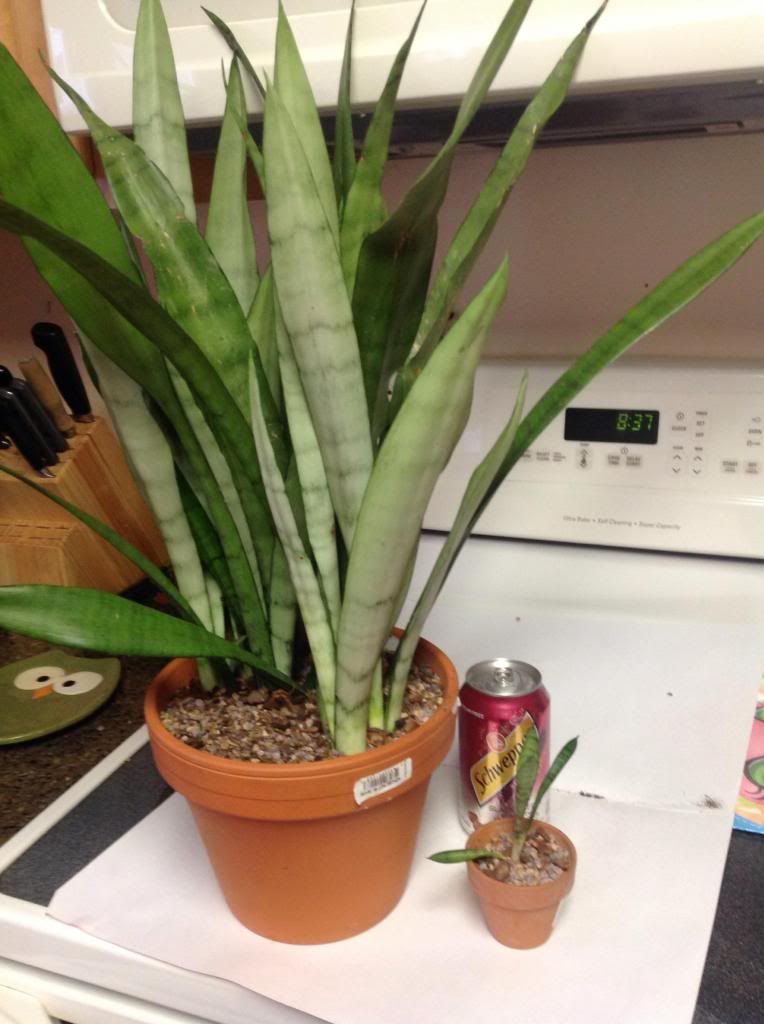 Close up of potted dwarf