Salvia coccinea 'forest fire' from seed?
bella_trix
(z6b SE PA)
October 27, 2007
Will Forest fire grow back true from seed? I don't think I have any other coccinea growing nearby. I really liked this plant. The black and red flowers looked great interplanted with Black and Blue salvia.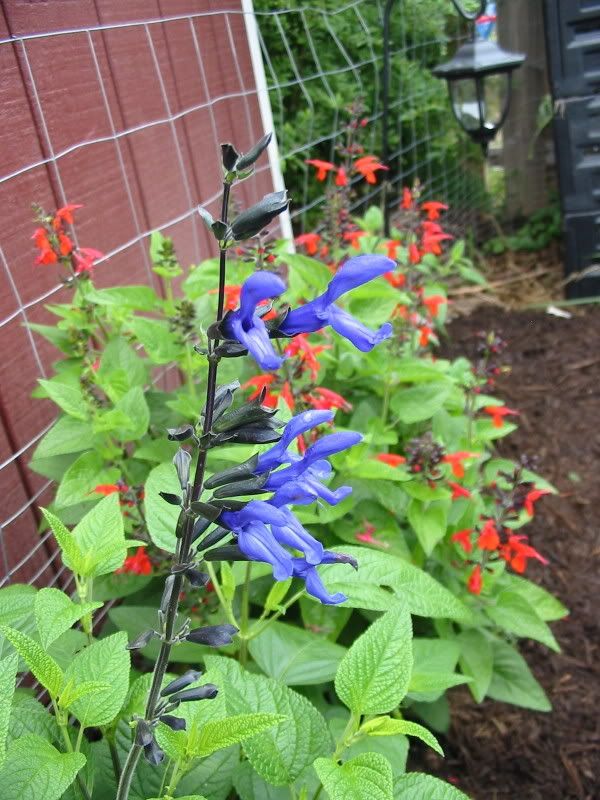 This picture's from July. Later in the season the side bed was a mass of red, blue and black. Beautiful. Plus the hummingbirds and hummingbird moths loved it.
Thanks,
Bellatrix