What did I plant?
juneroses Z9a Cntrl Fl
October 12, 2011
The plant pictured below was labelled "Salvia - Brazil Purple". The flowers are definitely a royal purple. It's about 2' tall at the present and has already grown quite a bit since it came to live in my garden about 5 weeks ago. Initially I thought it was some type of guarantica but the foliage doesn't look like that of the Black and Blue. Any suggestions as to what it might be?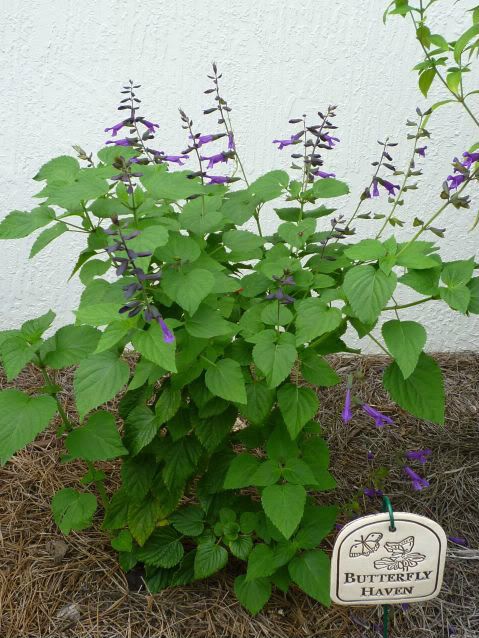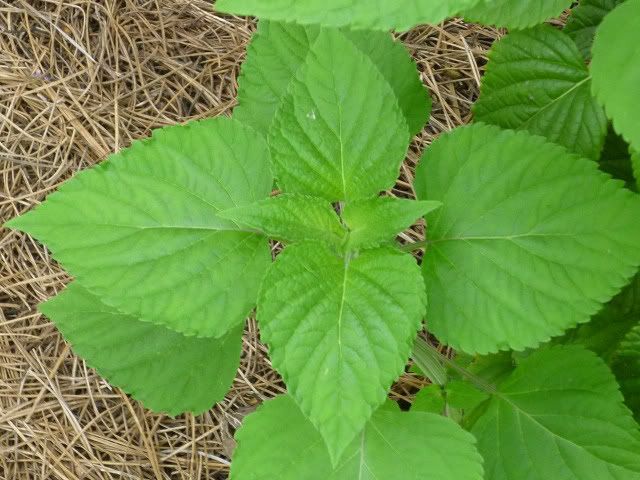 The leaf with the red arrow is about 3.5" x 3.5" in size. It's on a robust new stem that recently appeared.