Saving Bird Eye seeds
Hi
Im trying to save Bird Eye chilli seeds from chillies i got from the local super market this is my second attempt as the first didnt germinate.
I took them out of the packet, and put them into the airing cupboard-when shrivelled and dried (some had turned red) i opened them and took the seeds out , they didnt look like normal chilli seeds do they were smaller and looked brownish.These are the ones that didnt germainate.
I sowed peter pepper and moruga at the same time and those are an inch tall already so its not my heat or light .
This time i opened them up straight away and scooped the seeds out. they look brownish around the edges like a apple does if you take a bite and leave it a while. Ive sown 4 seeds in a pot but I want to save the seeds and send them to my friends, Do you guys have any tips or am I doing it totally wrong.
I also have tried saving piccolo tomato seeds and these didnt germinate either.
Thanks in advance for your time :)
Nicola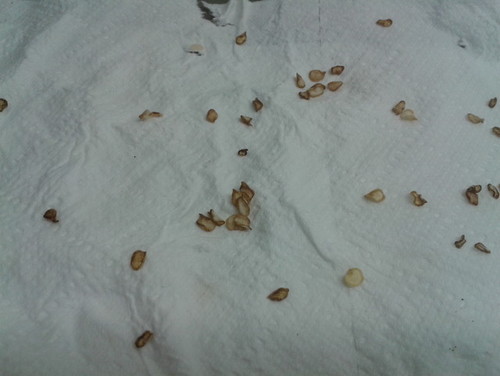 This post was edited by Lurr on Mon, Oct 7, 13 at 12:54