Recent Sans. Adoptees
pirate_girl
(Zone7 NYC)
December 16, 2012
Hi Folks,
These recent adoptees were leftover from my Indoor Gardening Society Meeting, I seem to be the resident Sans. foster mother.
Look at all these lovelies: these first ones were really an armload, should have had a pic taken w/ my arms full of 'em like a baby.
another view:
A view down into the top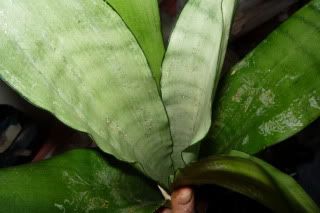 a bit beat up, but still, freebies.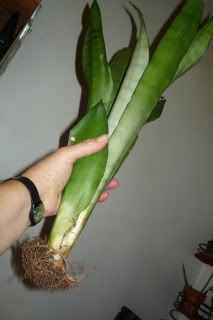 Here's some smaller ones I suspect to be Moonshine, cleaned up, took 'em apart & potted 'em up.
and the single pup shot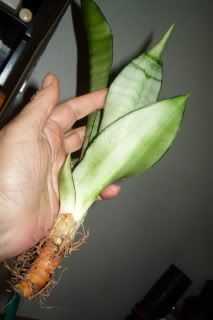 A different handful of adoptee, darker green (I love that it has no yellow at all.)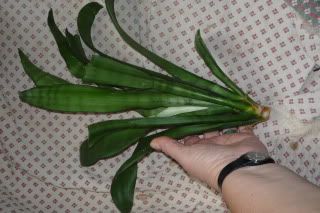 Lots of goodies to play with!!