I'm back w/ my suspected Bantel's Sensation
pirate_girl
(Zone7 NYC)
December 30, 2012
I was told this cutting was from Puerto Rico. Odd how its growth seems to be opening its arms, for lack of a better way to say this.
I like this variegation very much.
I especially like the stripes on that leaf on the left above.
So pretty!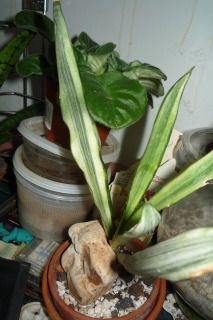 I've yet to see new growth in the few months I've had this, curious what it'll look like.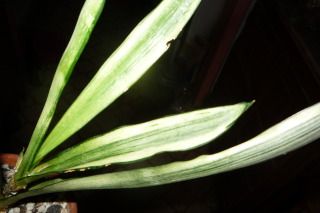 the leaf I love.