Rooting some Sans. in Pumice
pirate_girl
(Zone7 NYC)
December 23, 2011
I had these tied up together standing in some pumice to root & here they are having started.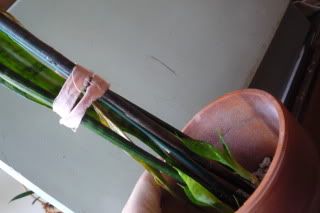 I didn't mark the date when I started but I'd guess it was sometime last Spring. I think I'd heard to plant them shallowly, in just a couple inches of mix, so I did in couple of inches of pumice. Coming along nicely I think.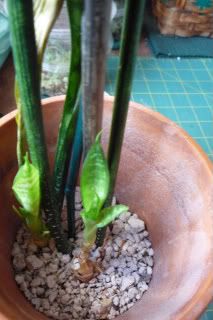 Oops, sorry I thought I'd rotated that shot.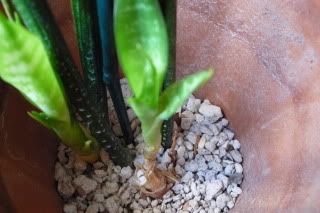 just one