weird things..maybe sum1 can help?
daniellalell
December 20, 2007
OK, I was just outside getting some flower pots together..saw a loner in a flower bed grabbed it..went to stick my hand in to get out the ice and leaves and saw these right before I touched them..First thought was that they were some type of insect eggs, having that sac around them like they do. Posted on the insect forum, then realized while looking at the pic that a couple don't have the sac. This pot was laying next to a basil plant which now is covered with seed pods..SO I am wondering if these are basil seeds? Do they get this weird sac when they get wet or something? Sorry for the large pix but I thought it would be better to see what I am talking about..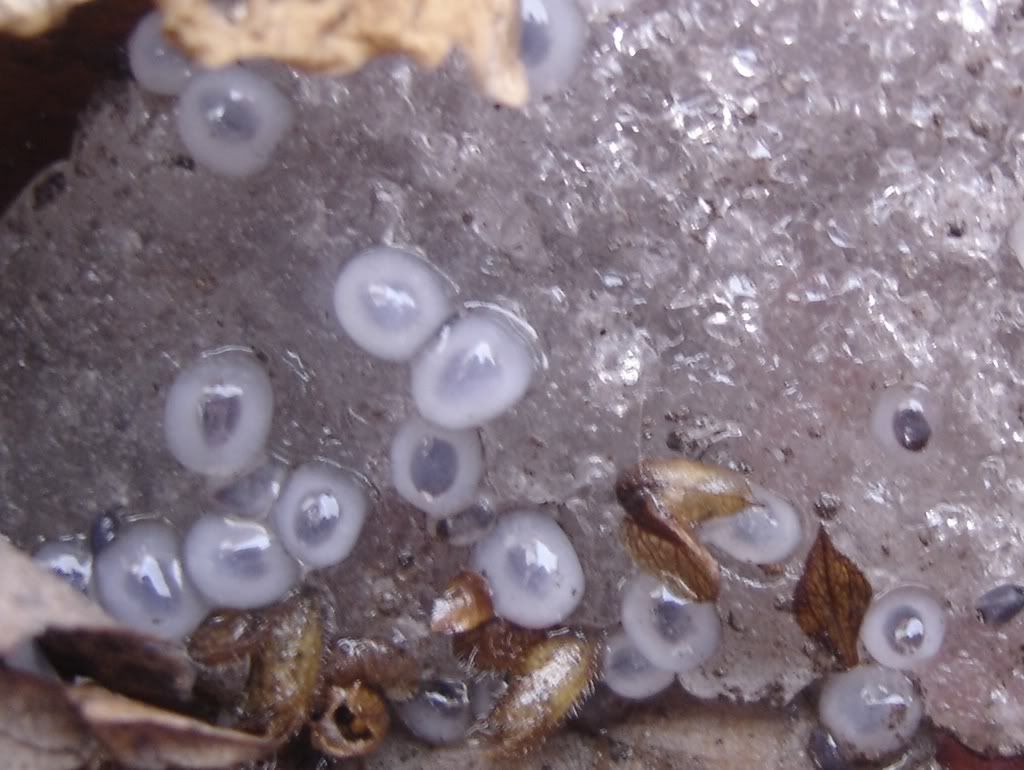 Any help would be appreciated..
thanks,
Daniella