From cutting to rose bush
Hi everyone,
I had the opportunity to photograph and document some cuttings that I made of a florist's rose and I wanted to share them with everyone because I thought it was kind of cool. The original flowers came from Costco in July of 2011. They were a beautiful bouquet of light red, kind of melon colored roses (a color that is a bit difficult to describe).
Anyway, it was my first time doing cuttings so I basically just followed the instructions I found online. I made cuts with a razor in the stem and dipped it in rooting powder. Then I put them in dirt and put them in a plastic bag.
Here is a picture of the original flowers that I started with.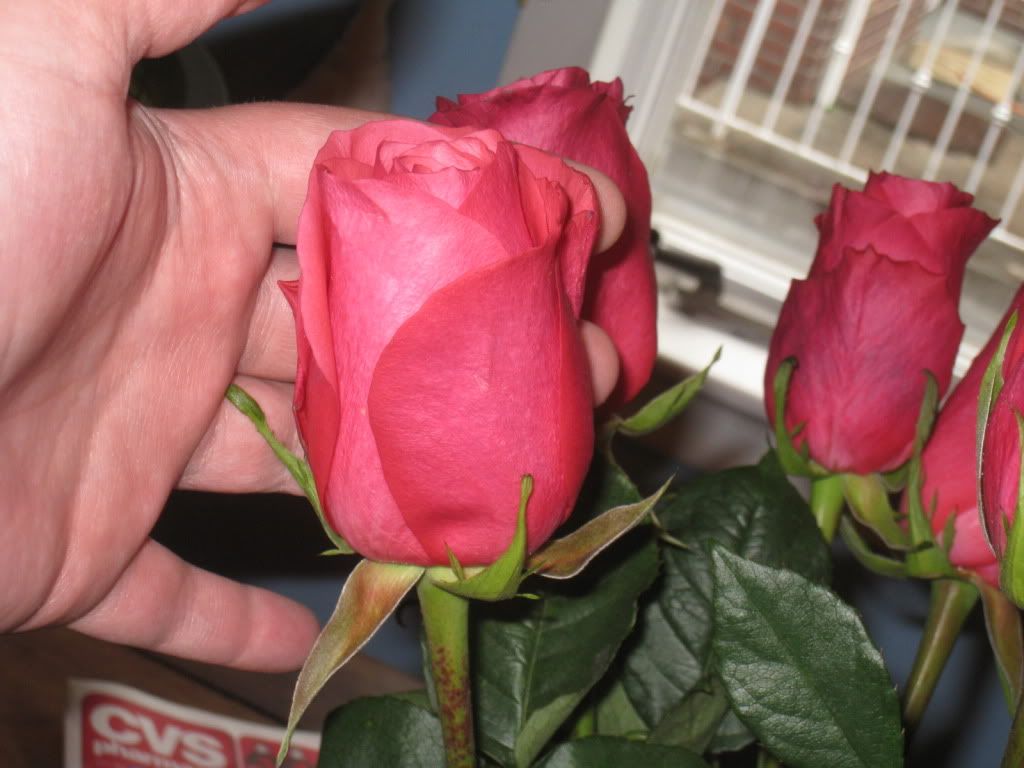 This is a photo of when the poor plant was attacked by spider mites (still can't figure out where those monsters came from.
This is the very first rose that it produced while it was on the window.
This is a photo of it on the dining room table several months before I planted it outside.
This is it, shortly after I planted it.
Now the flowers are starting to grow.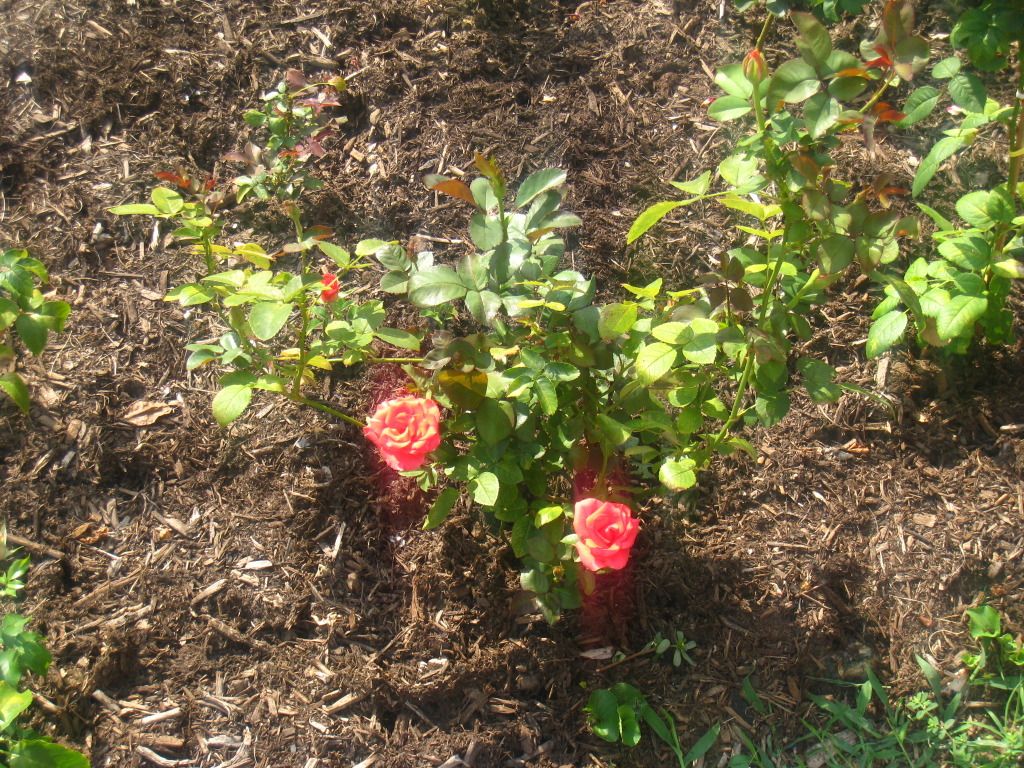 And a couple of glamour pics.
I hope everyone likes the pics:) Also, if anyone can identify the name of the flower, that would be fabulous:)
Maude