Mr. Lincoln's new home
jim1961 Zone 6a Central Pa.
September 15, 2010
We received Mister Lincoln by accident from Heirloom Roses, so, we decided to grow it in a container to see how it did here.
I do not spray fungicides, so, I was very leary of putting Mister Lincoln into the ground. So, in a container it went.
But, to my surprise Mister Lincoln has made it through the season so far with no Blackspot and very clean foilage.
So, I decided to plant it in the ground and will hope for the best next season. lol
It's planted out front by our porch stairs.
------------------------------------------------------------
Mister Lincoln in it's container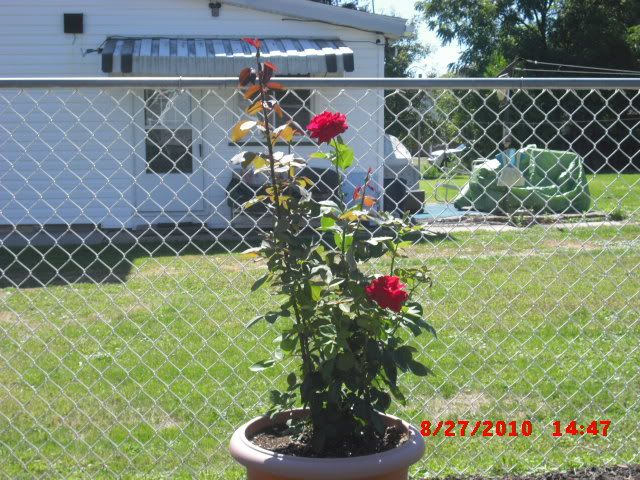 ------------------------------------------------------------
Mister Lincoln in it's new home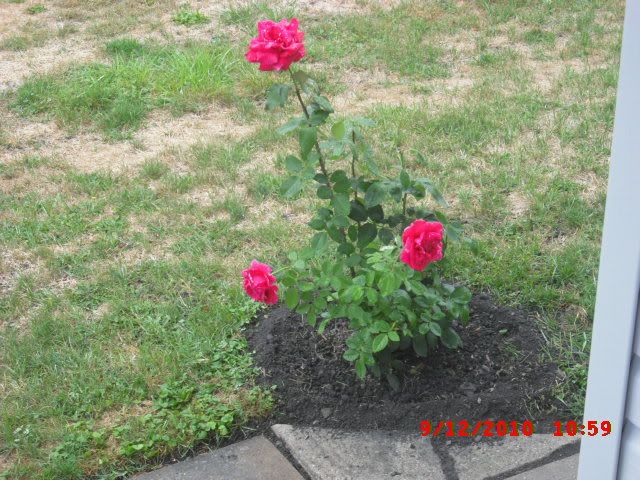 ------------------------------------------------------------
Some Mister Lincoln blooms from this season: