Big "flower bed" area--in shade! Help!
Hello, all!
I am new to gardening and am not sure what to put on the side of our house. The flower bed area, which is really currently just a mud pit, is currently in complete shade due to being next to a tall house and I'm not sure what to put in there to fill it up.
I have planted 4 burning bushes and have bought some small wintergreen boxwoods to put in front of the empty space between the burning bushes (if that makes sense).
but, look how huge this flowerbed is. I still almost have half of the bed to put stuff in. Is there a nice groundcover (THAT ISN'T IVY!!!) that i could put in front of there? Or maybe some kind of ever green plant that stays short?
I live in Ohio - we're listed as Zone 6.
ANY help would be welcome! We have so much shade, I worry that I can't make things look nice when so much stuff at Lowe's says it needs full sun!!
Thanks, everyone!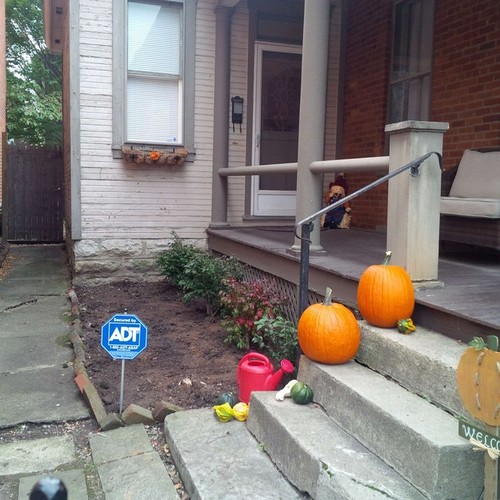 This post was edited by gillmank on Thu, Oct 17, 13 at 15:35