NEW: Seeds & Stitches, March Quilt Block Swap
dan_the_mailman
February 23, 2010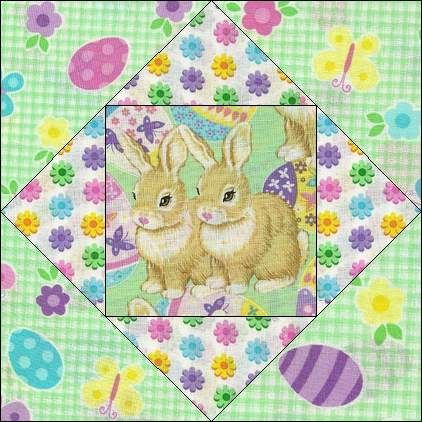 Hello, and welcome to the March Quilt Block Swap! You can still get in on Beth's swap by sending her quilt blocks by March 5th. Just look for her thread and join in. I'm posting this a bit early so I can post the general rules to let people begin to get ready if they so wish. If you'd like to participate in this swap, please send me an e-mail with your name, garden web name, and e-mail address. That way I can keep track of who needs my address so you can send your quilt blocks here to be swapped.
You may send in anywhere between 1 to 12 quilt blocks, the pattern and color of your choice. However many you send in will be the number of blocks you receive in return.
Each block should be 12.5" by 12.5".
Please attach your name to each block you send in. The recipients may wish to thank you personally.
Any and all who wish to join (over the age of 18) are welcome to join in.
Please have your quilt blocks to me no later than April 2.
Please include with your blocks a return address label, and postage. If you'd like, you can go to www.usps.com and print off a return label to include.
I will try to post pictures of the blocks as they come in.
And, I think that's about it for guidelines. If anyone has any questions, please post them here, and I'll do my best to answer them.
Peace.
-Dan