Fall Color!
Karolina11
(6b Central PA)
October 4, 2013
The tree forum is discussing fall tree color and all it made me think off is how much I love the fall color of my rugosa Purple Pavement. It is in its first year so I can't wait to see it larger and this colorful next year!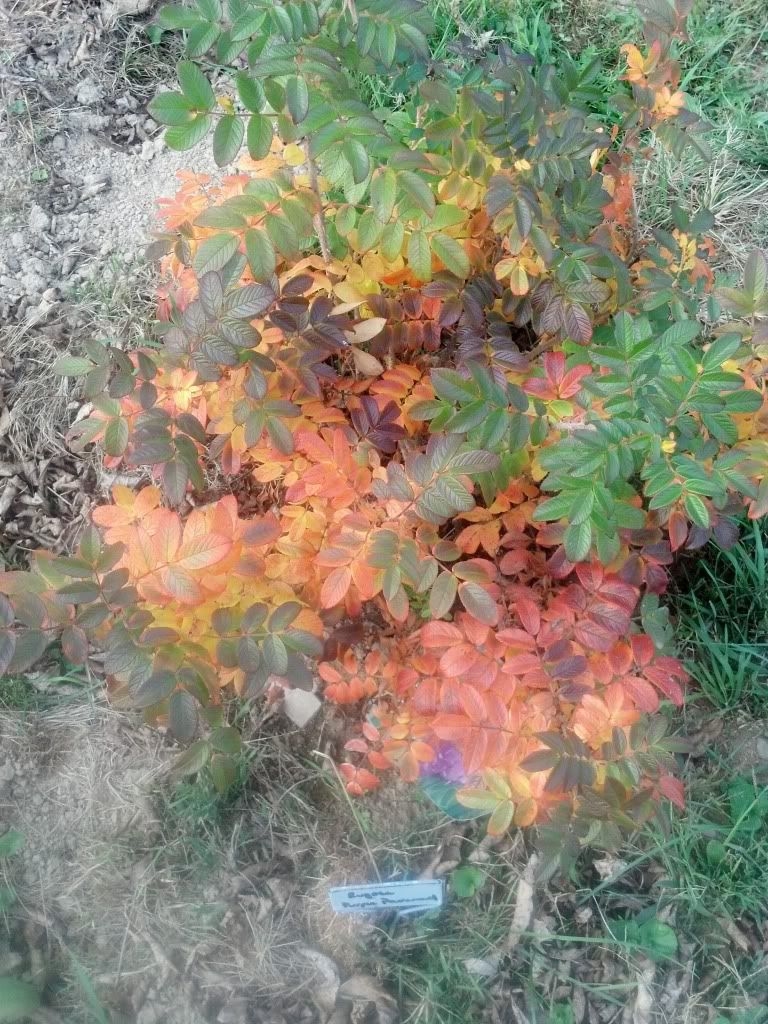 (It's in a non finished bed hence why you still see grass)
Anyone else got some great fall color on their roses they want to share?