obf april 2014 swap: buried treasure!
Panhandle_Seed_Swap
(8 Florida Panhandle)
March 30, 2014
OBF (Our Bloomin Friends) is membership group of regular participants having the option to join a swap here each month. Membership is required in order to participate. Please contact Shirley (Brittneysgran) or Carol (veeja3), if you want more information about becoming a member. Come join us this spring!
We all have buried treasure right in our gardens! For this swap, dig-up one buried "plant treasure" from your garden and send it to your swap partner. Seeds are a "treasure to be buried" so they definitely count, too. Another option would be to purchase a plant, root tuber or bulb from your local garden center or online.
Please include some extra "treasures" in your package... anything that your swap partner might like. You can use a treasure theme or an Easter theme, after all, Easter can be one big treasure hunt! Your "buried treasure" needs to get to your partner before April 30th. You can mail it in a bubble mailer or box... whatever works for what you are sending.
THE SWAP SIGN-UP DEADLINE IS APRIL 3. I will draw partners the following morning.
There will be a fun raffle as well. Everybody loves to find treasure! Tell us about a treasure that you found. It can be something you found on a walk, on vacation, at a yard sale or a thrift store, etc. It does not have to be valuable, just meaningful. When you post your story, you will be entered in a raffle for a great prize. One entry per person. Post your treasure story anytime before April 23rd. I will draw 2 winners that morning.
We are going to play Pirates Treasure Bingo (with a great prize for the winner!), in addition to the "treasure story" raffle.
Sheri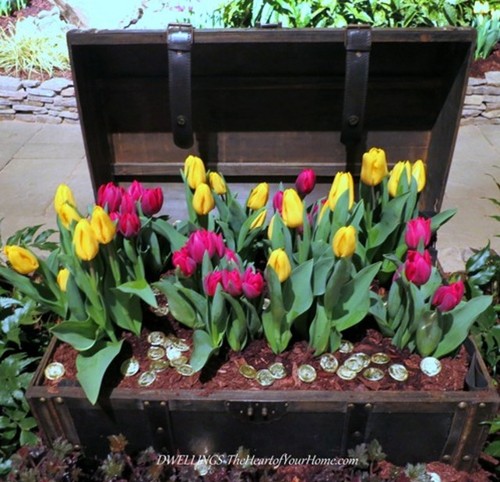 This post was edited by Panhandle_Seed_Swap on Fri, Apr 4, 14 at 7:28