150 gallon construction progress - lots of pics
back2eight
(South MS)
March 8, 2006
Okay, I made lots of progress on my tank. It is not finished yet, but I will post what I have. I have more pics and I am posting a fairly detailed construction journal on another site. I will post a link to it if anyone happens to be interested in viewing it, but it contains the same pictures, just more details.
This is the start with the foam and wood in place.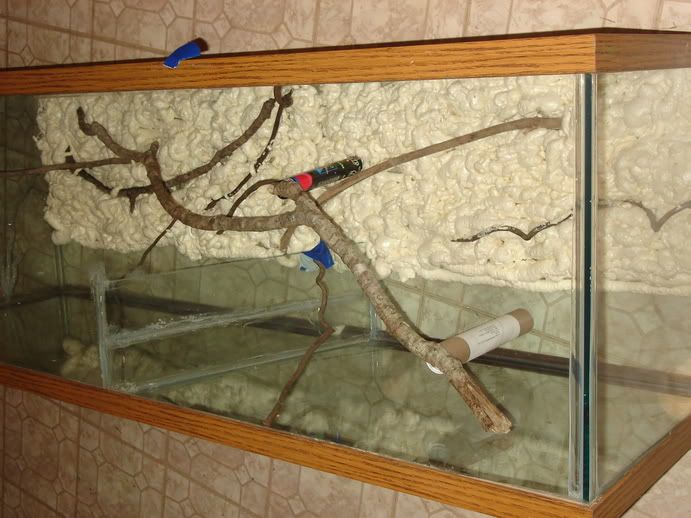 These are my tillandsias that came in the mail. I was very pleased with them! Great big healthy plants with roots, not cuttings. Some of them had pups on them, and several were in bloom.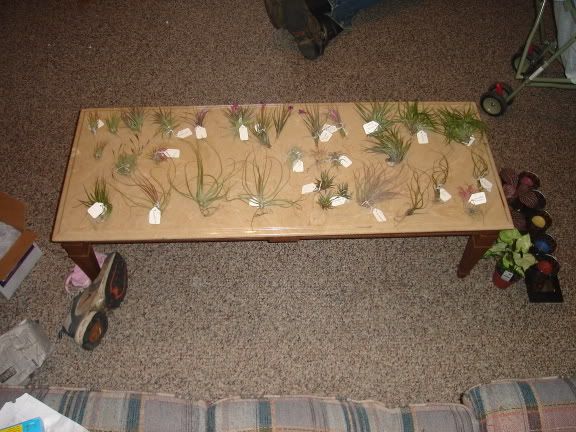 This is the left side before placing the substrate.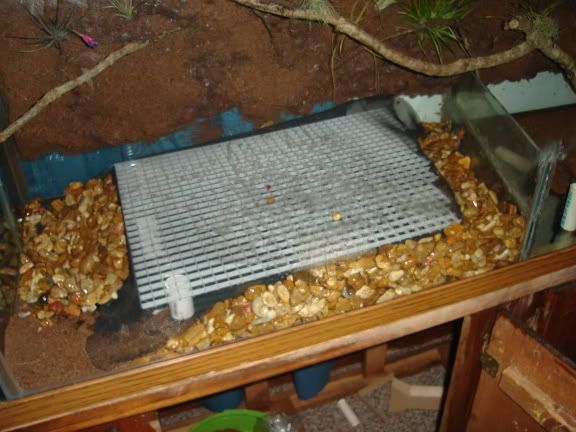 And this is the same side with substrate in place and some tillandsias mounted on the background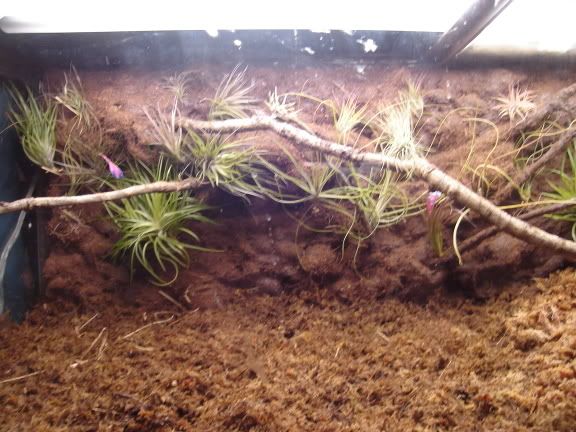 Full tank shot with left side done for now, just needs planting, but with the right side still needing to be done.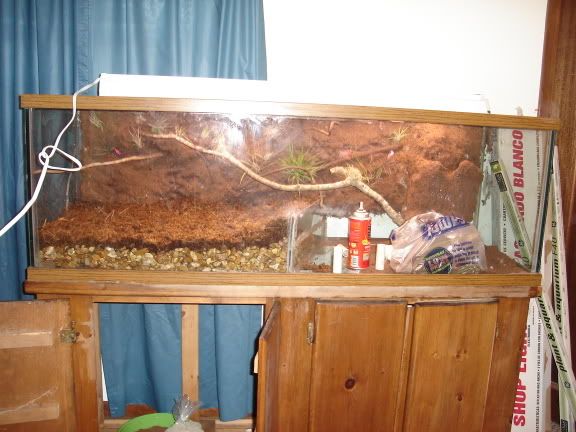 Okay, this is the completed waterfall/water area, right side of tank. It didn't turn out as well as I wanted it to. The divider was already in the tank (used tank) and I didn't remove it but I should have.That's okay, the pump is old and will probably cut out on me shortly, so I may redo the water feature when that happens. It is goung to be some time this summer before I get my frogs to go in it, so I have time to let it run for a while and to make changes if needed. This is all very preliminary, I just did this today.
Top view of the same side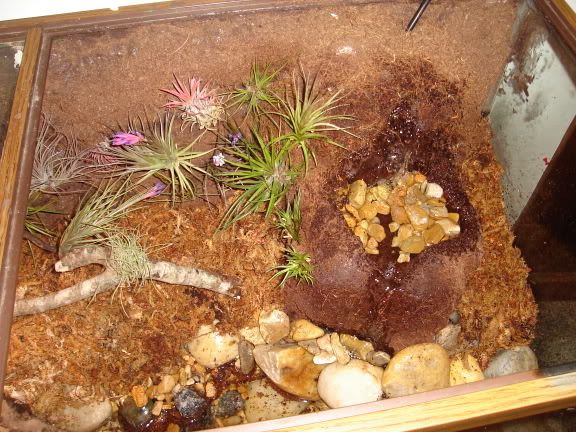 Full tank shot of what I have completed so far. I still have to plant the bottom now.