A few pics of my first viv (56k warning)
whatisntseen
March 4, 2006
I started this project about three weeks ago I think. I've always wanted to make a nice one and my 20 gallon didnt turn out well at all because of lack of drainage and lighting (not to mention intelligence on my part) so Ijust dealt with it to the best of my ability and ended up ataining a 65gallon tank via glasscages.com and a nice med exoterra waterfall and I put this little baby together. Thanks to everyone on here for the help and ideas! Here are the pics of some of the process and the final result.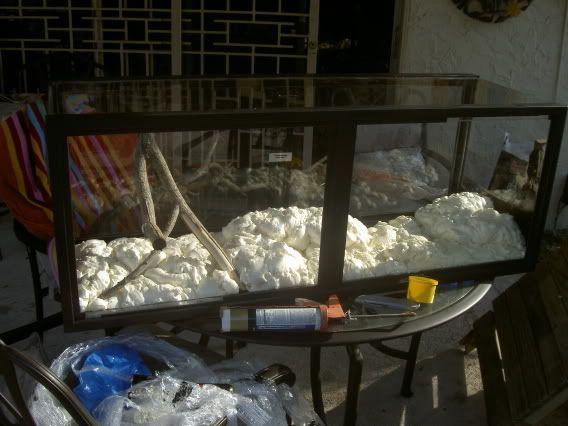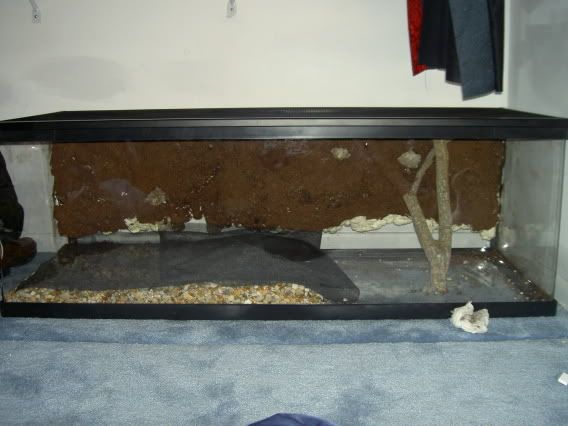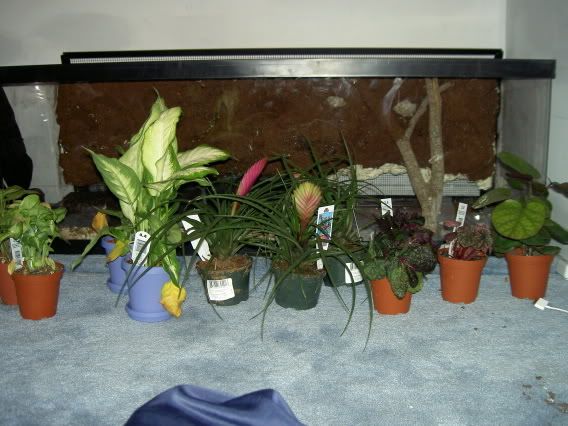 This is a picture of my connection to my shop light. It's basically a light dimmer connected to a spliced extension cord. This would make it a rheostat that I used to use for my snake, but it works VERY well with my shop light and waterfall connected through the outlet part. I meant to organize the wires a little but never really got to it for some reason.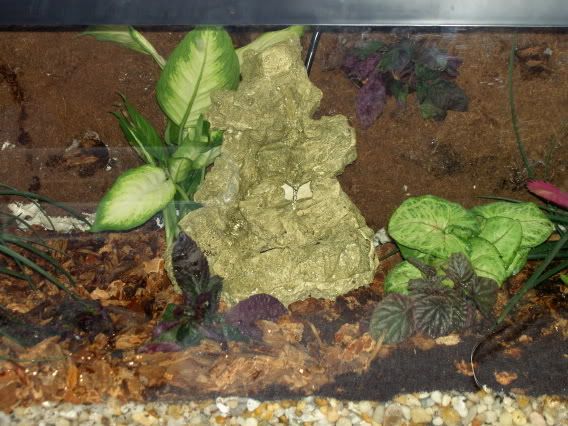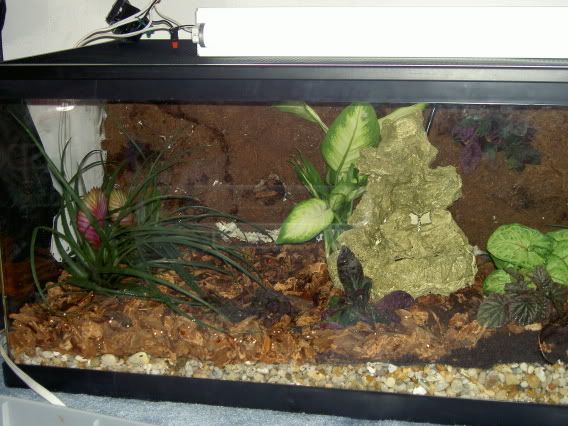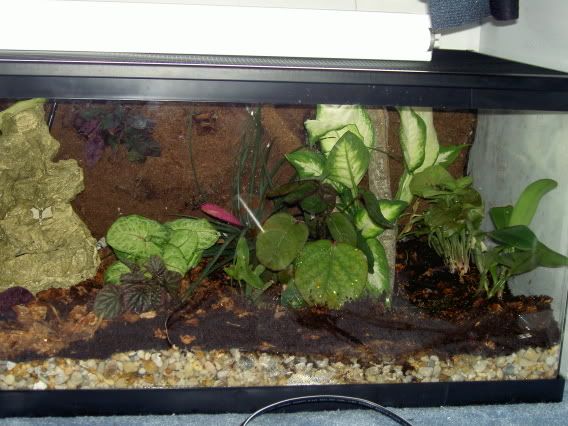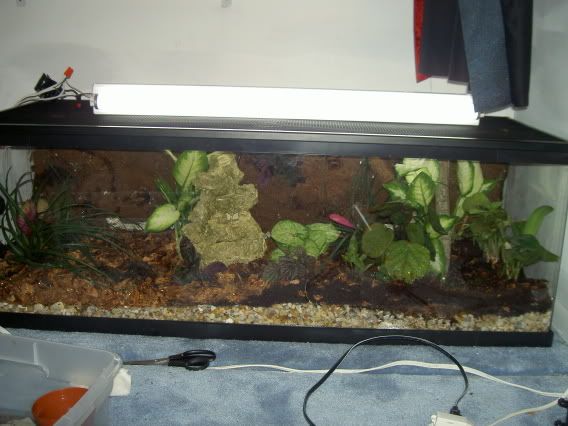 after the storm hit: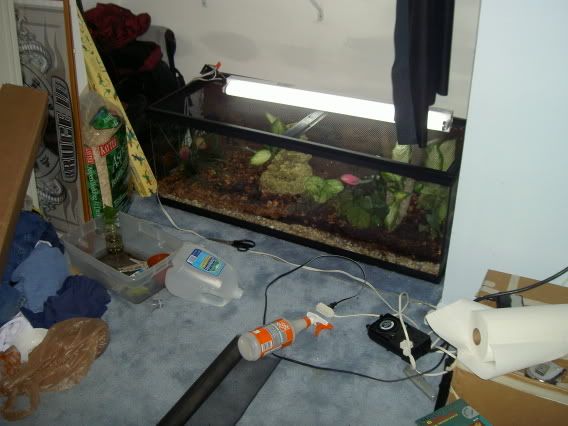 and a pic of my VERY simple corn snake tank.. he'll be moving into the 20 gal, given that it cleans up well.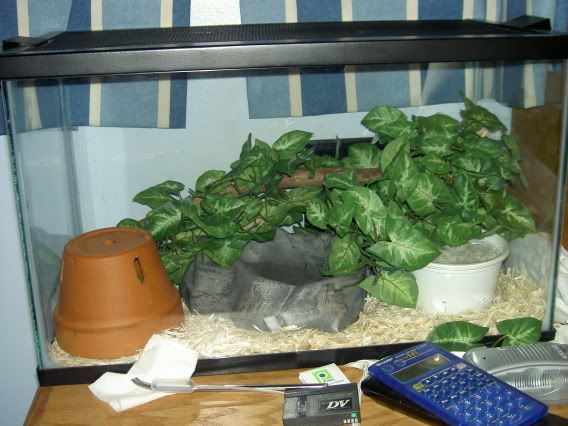 Sorry about the picture overload..
BTW, the tank has yet to be finished, I plan on sticking a few jewel orchids in there, some airplants on the wall and putting a few extra branches in that will go all across the tank.